MUSEUM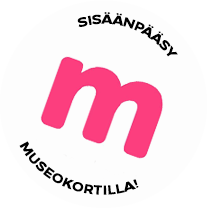 The Craft Museum of Finland
The museum is a specialized museum for craft covering entire Finland.
A place where skills and people meet as well as an interesting destination for visitors. The museum covers all techniques of craft, from house building to lace making and from forging to the design of ornaments. A centre for national costumes and a centre well versed in the conservation of textiles form part of the museum.
Museum situetes in the very centre of Jyväskylä on the pedestrian street.The museum shares the same building with the Taito Shop and the offices of the Crafts Association of Central Finland. The result is an interesting and versatile destination for visitors, offering not only exhibitions, but also workshops, a museum shop, the Taito Shop specializing in gifts, information on national costumes.
The collections of the museum now consist of 17 000 objects. The basic collection is made up of the old surviving collections that have been moved to Jyväskylä. It is our aim to add to the collection with careful selection and planning. From the present day we keep essential phenomena of the handicraft culture for the collection. Quality is more important than quantity in the collections at the moment.
The museum´s reference library consists of more than 5000 publications on handicraft, the craft industry and just about everything made by hand. The collection of the library also includes Finnish and foreign magazines. Most of the material is in Finnish.

Share this with your friends!

Print version
Voit ostaa Museokortin tästä museokohteesta tai verkosta
Museum contact details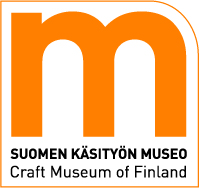 The Craft Museum of Finland
Kauppakatu 25, 40100 Jyväskylä

(014) 266 4370

Admission fees
8/6/4/0 €
Payment methods
visa, mastercard, museokortti, Smartum liikunta- ja kulttuuriseteli ja -saldokortti, Sportti&KulttuuriPassi, Tyky-kuntoseteli sekä Ticket Mind&Body ja Ticket Duo -kortti.
Opening hours
| | |
| --- | --- |
| Mon | Closed |
| Tue | 11:00-18:00 |
| Wed | 11:00-18:00 |
| Thu | 11:00-18:00 |
| Fri | 11:00-18:00 |
| Sat | 11:00-18:00 |
| Sun | 11:00-18:00 |
Free entry on Fridays. Further information about opening hours is available at: https://www.craftmuseum.fi/tule-museoon/aukioloajat-ja-paasymaksut
Poikkeusolosuhteiden vuoksi suosittelemme varmistamaan museon avautumispäivämäärän ja aukioloajat museon omilta kotisivuilta ennen museovierailua.
Guided tours
Guidance by appointment.
Price 60 €/group Tue-Fri.
Other occasions 90 €/h.
Children and student groups 30 €.

Querys: www.lyyti.in/Opastustiedustelu
Workshops
Workshops on request.
Price 74 € / h, Tue-Fri 8-16, other times 113 € / h.
Workshop for kindergarten, school and student groups 37 € / h.

Querys: www.lyyti.in/Tyopajat