MUSEUM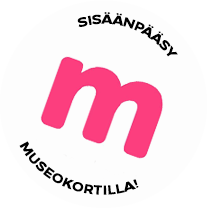 Espoo City Museum, Archipelago Museum Pentala
Enjoy the nature and atmosphere of the archipelago at an old fisherman's estate on Pentala Island in Espoonlahti Bay.

An outstanding new museum! The Pentala Archipelago Museum is located on an old fisherman's estate on Pentala Island in Espoonlahti Bay. The museum area consists of fifteen different buildings. The oldest one is a fisherman's cottage built in the early 1790s. The fisherman's estate was inhabited year-round until 1986.
Espoo's maritime side is at its best on Pentala Island. The Archipelago Museum showcases the history of the people of the Archipelago. Both the everyday life of the inhabitants and the leisurely summers of the villa guests are portrayed. In the summer, the museum area is full of different activities. If you want to experience Espoo's unique archipelago nature, simply follow a nature trail to Lake Pentalanjärvi and the Diksand beach.
The Archipelago Museum is open to the public 8.6.-1.9.2019.
Share this with your friends!

Print version
Voit ostaa Museokortin tästä museokohteesta tai verkosta
Museum contact details
Espoo City Museum, Archipelago Museum Pentala
Pentala 44, 02380 Espoo

043 8252 641

Admission fees
Museoalueelle on vapaa pääsy. Gurlin talon pääsylippu 7/5/0 €.
Fritt inträde till museiområdet. Inträde till Gurlis hus 7/5/0 €.
Free admission to museum area. Entrance fee to Gurli's house 7/5/0 €.
Payment methods
Käteinen, useimmat luotto- ja debit-kortit.
Opening hours
| | |
| --- | --- |
| Mon | Closed |
| Tue | Closed |
| Wed | Closed |
| Thu | Closed |
| Fri | Closed |
| Sat | Closed |
| Sun | Closed |
The museum will be open again on 8.6.2019.
Guided tours
COMMISSIONED GUIDED TOURS

By booking a guided tour for your group you can have it at a time of your choosing. We provide audio guides to the groups. The devices ensure that the guide's words are easy to hear in the outdoor environment.

Reservation required for guided tours. Guided tours for groups 40 €. tel. 043 8252 641

LIFE BY THE SEA – three hundred years in the archipelago (60 min)
The guided tour takes a dive into the realities of life in the archipelago but also offers a glimpse into the stories of the summer residents.

WEATHERVANE AND GATEPOSTS – the life of Gurli Nyholm (60 min) 
On this guided tour, you will hear touching stories of Gurli Nyholm's long and rich life on Pentala and visit her fascinating house.
EUR 40/group and personal tickets to Gurli's house EUR 7/person (Concessions: EUR 5 or free). The maximum size of a group is 24 persons.

DRINK SOME SPIRITS TO RAISE YOUR SPIRITS! The Prohibition Act and alcohol smugglers in Espoo (20 min)
In the 1920s, the Espoo archipelago had its share of smugglers of alcohol, as it was prohibited in Finland at that time. This short guided tour is filled with stories of bootleggers, speakeasies and boat chases.