2.5.2019–1.9.2019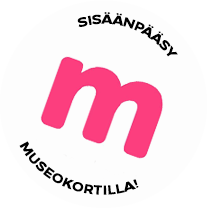 Exhibition
In the Birch Park
Lauri Nykopp's In the Birch Park exhibition brings the artist's glass sculptures to the inner yard of the National Museum of Finland's café.

The colourful works printed on glass are inspired by the national tree of Finland, the silver birch. According to the artist, the tree symbolises purity and health – after all, sauna whisks are made of silver birch, too.
The works featured in the In the Birch Park exhibition are a continuation of the artist's 148-metre wide and 19-metre tall piece that adorns the facade of Mikkeli Central Hospital. Standing on metal bases and created using new technology, the glass prints activate visitors to examine images from near and far and to notice the impact of distance on the visual experience.
Lauri Nykopp is a Finnish cultural multitalent whose career spans four decades. Starting out as a saxophonist and performance artist, he later became the editor of the free newspaper City. Nowadays Nykopp is a full-time visual artist. His works are featured in the collections of several museums.
In the Birch Park
2 May–1 September 2019
Inner courtyard of the National Museum of Finland
Free entry
Share this with your friends!

Print version
Voit ostaa Museokortin tästä museokohteesta tai verkosta
Museum contact details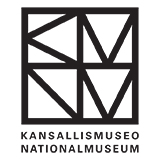 National Museum of Finland
Mannerheimintie 34, 00100 Helsinki
0295 33 6901
Admission fees
12/9/0 €
Kaikille vapaa pääsy joka perjantai klo 16-18
Payment methods
Museokortti, käteinen, pankkikortit (myös Visa Electron), laskutus, luottokortit, Ticket Mind & Body -kortti, Luottokunnan Virikekortti, Eazybreak, Smartum kulttuuriseteli ja -saldokortti, Tyky+ -kulttuuriseteli ja ePassi. Matkatoimistoilla myös voucher.
Opening hours
| | |
| --- | --- |
| Mon | 11:00-18:00 |
| Tue | 11:00-18:00 |
| Wed | 11:00-20:00 |
| Thu | 11:00-18:00 |
| Fri | 11:00-18:00 |
| Sat | 11:00-18:00 |
| Sun | 11:00-18:00 |