EMMA - Espoo Museum of Modern Art
19.11.2014–19.3.2030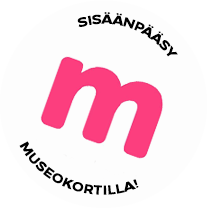 Exhibition
Touch: Saastamoinen Foundation Art Collection Exhibition
Touch is the title of the new Saastamoinen Foundation Art Collection Exhibition. The display comprises three sections with the overarching theme of humanity at its core.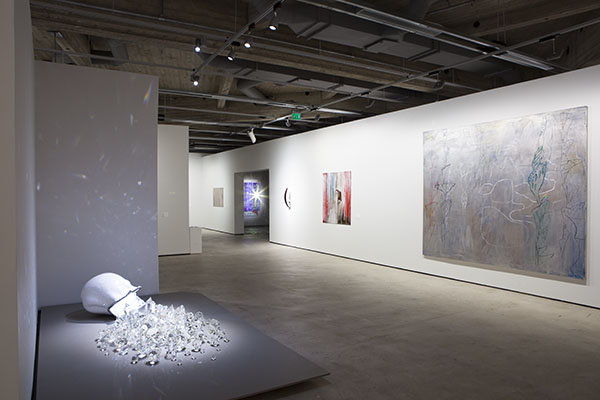 The collection has been on permanent display at EMMA since 2006, showcasing hundreds of works of art by Finnish and international artists dating from the early 1900s to the present. Touch - the new Saastamoinen Foundation Art Collection Exhibition has been composed in three phases during 2014-2015.
The overarching theme of the collection exhibition is humanity, a choice to which the collection naturally lends itself, and it is entitled Touch. The human being, identity, our physicality and interaction with the surrounding world have been central subject matters in contemporary art for the past couple of decades. The works of art to be displayed offer a variety of perspectives into what it is to be a human being. They provide an opportunity to reflect humanity and what it is to be human, in interaction with the artworks.
The first section of the display, Human, space and encounters, explores the experimential and interactive nature of art while focusing on the concept of encounters with art the communication between a work of art and the viewer. The reality created by the artist and that of the viewer´s own come into contact in the encounter between the two. This special interaction allows for a sense of presence and humanity to arise.
The second section of the display, Human, identity and body, delves deeply into the fundamental mysteries of humanity. This section presents the tools that visual arts have to represent identity, physicality and our relationship with history and memories. Attention is also drawn on how the ever-increasing avalanche of images in our culture affects the artists' way of representing humanity, body and identity. The second phase exhibits the various methods that can be used in art to expand and to question the concept of humanity through mythical and surrealistic undertones.
The third section of the display, Human and power, highlights the idea of the human being as a social, hierarchical actor who is part of a community, society and global power structures and ecosystems. Power relations, mechanisms of power, as well as values, morality and beliefs form the thematic core; these determine the way an individual operates and position themselves in relations to other human beings, other species, as part of natural ecosystem.
Most of the artworks are on display for the first time, but included are also widely popular works of art from the previous display. For example, Antony Gormley´s Two Times and Tony Cragg´s Sugarcrop will again be on exhibition at EMMA. Other artists of the exhibition include Ville Andersson, HC Berg, Tacita Dean, Hannaleena Heiska, IC-98, Ulla Jokisalo, Pekka Jylhä, Elina Merenmies, Annette Messager, Sarah Morris, Jussi Niva, Julian Opie, Jaume Plensa, Aurora Reinhard, Nina Roos, Janne Räisänen, Mari Sunna, Anna Tuori, ja Marianna Uutinen.
The exhibition is curated by Pilvi Kalhama, Päivi Karttunen and Henna Paunu.
Share this with your friends!

Print version
Museum contact details

EMMA - Espoo Museum of Modern Art
Ahertajantie 5, 02100 Espoo
043 827 0941
Admission fees
12/10/0 €
Payment methods
Näyttelykeskus WeeGee hyväksyy maksuvälineeksi Smartumin Kulttuurisetelit, Smartumin Saldo-kortin, Edenredin Virikesetelit, Ticket Mind&Body, Ticket Duo -kortit, ePassin ja Eazybreakin.

Opening hours
| | |
| --- | --- |
| Mon | Closed |
| Tue | 11:00-17:00 |
| Wed | 11:00-19:00 |
| Thu | 11:00-19:00 |
| Fri | 11:00-19:00 |
| Sat | 11:00-17:00 |
| Sun | 11:00-17:00 |
Free entrance on Fridays from 5 p.m. to 7 p.m. Information for open hours on public holidays on EMMA's webpage.
Poikkeusolosuhteiden vuoksi suosittelemme varmistamaan museon avautumispäivämäärän ja aukioloajat museon omilta kotisivuilta ennen museovierailua.