MUSEUM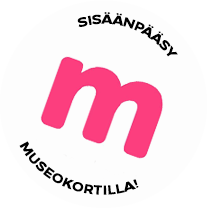 EMMA - Espoo Museum of Modern Art
EMMA – Espoo Museum of Modern Art is one of the most important art museums in Finland.
EMMA displays Finnish and international modernism, contemporary art and design. The rugged modern architecture of the WeeGee building by architect Aaro Ruusuvuori supports the immersive presentation of EMMA's, the Saastamoinen Foundation's and the Tapio Wirkkala & Rut Bryk Fondation's collections as well as changing exhibitions.
Share this with your friends!

Print version
Museum contact details

EMMA - Espoo Museum of Modern Art
Ahertajantie 5, 02100 Espoo

043 827 0941

Admission fees
12/10/0 €
Payment methods
Näyttelykeskus WeeGee hyväksyy maksuvälineeksi Smartumin Kulttuurisetelit, Smartumin Saldo-kortin, Edenredin Virikesetelit, Ticket Mind&Body, Ticket Duo -kortit, ePassin ja Eazybreakin.

Opening hours
Valtioneuvoston päätöksen mukaisesti valtion ja kuntien museot ovat suljettuina 13. huhtikuuta saakka. Yksityisen ja kolmannen sektorin toimijoiden suositellaan toimivan samoin.
Guided tours
Guided tours and workshops for groups on appointment. www.emmamuseum.fi/guided-tours

Workshops
www.emmamuseum.fi/guided-tours