Exhibition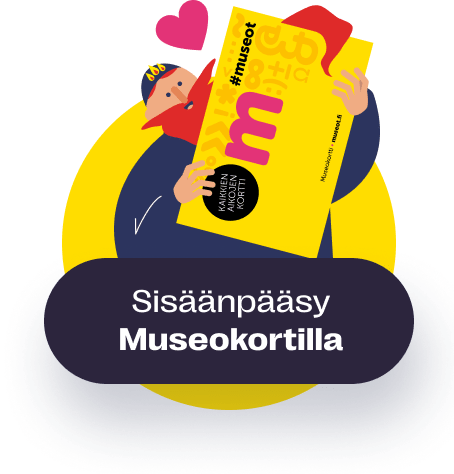 AALTO – Work and Life
The opening of the Alvar Aalto Museum's new permanent exhibition gives the public an opportunity to explore Alvar Aalto' life's work.
The exhibition takes us beneath the surface into the architect's working and design process, whether it be an individual building, a city centre, a piece of furniture, or a district plan.
The connecting thread running through the exhibition is Aalto's optimistic idea that architecture and good design are capable of solving the challenges – or "problems" as Aalto called them – of human existence and society. The importance of Alvar and Aino Aalto in the history of Finnish design is revealed alongside their role in architecture.
The layout of the exhibition relies on the power of the original and authentic – architect's drawings, scale models, and design objects. The exhibition design is by the architect Asmo Jaaksi (JKKM Architects) and the graphic design is by Tiina Ekosaari.
Museum contact details

Aalto2
Alvar Aallon katu 7, 40600 Jyväskylä
044 790 9827
Yhteydet julkisilla
Näytä reitti museolle Matkahuollon reittioppaassa
Katso reitti Matkahuollon reittioppaassa
Päämäärä:
Aalto2, Alvar Aallon katu 7, 40600 Jyväskylä
Admission fees
15/12/10/0
Payment methods
Korttimaksu ja käteinen.
Card payments and cash.
Opening hours
| | |
| --- | --- |
| Mon | Closed |
| Tue | 11:00-18:00 |
| Wed | 11:00-18:00 |
| Thu | 11:00-18:00 |
| Fri | 11:00-18:00 |
| Sat | 11:00-18:00 |
| Sun | 11:00-18:00 |
6.12. Independence Day, Closed, 23.12. Eve of Christmas Eve, Closed, 24.12. Christmas Eve, Closed, 25.12. Christmas Day, Closed, 26.12. Boxing day, Closed 31.12. New Year's Eve, 11 a.m.–4 p.m., 1.1.2024 New Year's Day, Closed
Näyttelyn tekstit kielillä