Finnish Museum of Agriculture Sarka
13.2.2019 (19.00) NÄYTTELY/TAPAHTUMA PÄÄTTYNYT

Voit ostaa Museokortin tästä museokohteesta tai verkosta
Helmikuun kyläkeskiviikossa 13.2. klo 19 tutustutaan Pahikaisten kylään. Kylän historiaan johdattelee Kirsi Laine. Pahikainen on kolmen kantatalon - Iitan, Norrin ja Sipilän - muodostama kylä Niinijokivarressa. Kulkijoita kylään toi kirkkotie, joka kulki Pahikaisista Kertunmäen kautta kirkolle. Toisaalta liikkumisen hankaluudetkin olivat pahikaislaisille tuttuja toisella puolella jokea sijainneen pellon vuoksi. Kyläkeskiviikossa tutustutaan Pahikaisten elämänmenoon 1700-luvun jälkipuolella ja seurataan kylän kehitystä aina 1900-luvulle asti.
Kyläkeskiviikoissa tutustutaan isojakokarttojen avulla loimaalaiskylien historiaan. Myöhemmin keväällä tutustutaan vielä maaliskuussa Ypäjänkylän sekä huhtikuussa Suutarlan ja Vuolteen kyliin. Tilaisuudet ovat kaikille avoimia.

Share this with your friends!

Print version
Museum contact details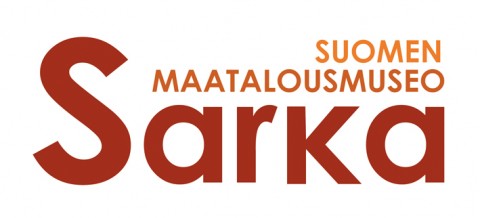 Finnish Museum of Agriculture Sarka
Vanhankirkontie 383, 32200 Loimaa
02 763 7700
Admission fees
6/4/2 €

Payment methods
Maatalousmuseon lipunmyynnissä käy maksuvälineinä käteisen ja pankkikorttien lisäksi luottokorteista Visa, Visa Electron, Mastercard ja Maestro.

Maksuvälineenä toimivat myös Smartumin Kulttuurisetelit, Virikesetelit ja Tyky-Kuntosetelit. Seteleillä voi maksaa museon pääsylippuja ja opastuksia ja ne hyväksytään maksettaessa nimellisarvostaan.
Museum exhibitions
Museum events