Finnish Museum of Agriculture Sarka
16.1.2019 (19.00) NÄYTTELY/TAPAHTUMA PÄÄTTYNYT

Voit ostaa Museokortin tästä museokohteesta tai verkosta
Kaikista Loimaan kylistä Etelä-Vesikoski on kokenut vuosisatojen kuluessa suurimmat muutokset, sillä vanhan maalaiskylän paikalla sijaitsee nyt Loimaan kaupungin keskustaajama. Etelä-Vesikoski sopiikin näin ollen aloittamaan Kyläkeskiviikkojen kevään 2019 sarjan, sillä tänä vuonna vietetään Loimaan kaupungin 50-vuotisjuhlavuotta. FM Sami Männistö kertoo Etelä-Vesikosken vaiheista aina 1500-luvulta nykypäiviin asti Suomen maatalousmuseo Sarassa ke 16.1. klo 19.
Vuonna 1876 valmistuneen Loimaan rautatieaseman ympärille syntyi uutta taloudellista toimintaa ja asutusta, jonka ympärille kasvoi taajama, josta muodostui ensin Loimaan kauppala ja lopulta Loimaan kaupunki.
Kyläkeskiviikossa käydään läpi mm. sitä, mitä tapahtui 1600-luvulla Kartanonmäellä sijainneelle Wittenberg-suvun kartanolle ja mitkä olivat kylän vanhat kantatalot, ja mitä niistä on jäljellä. Lisäksi käydään läpi sitä, miksi vanhan maalaiskylän vuosisataisille pelloille nousi vähitellen moderni maalaiskaupunki.
Kyläkeskiviikoissa tutustutaan isojakokarttojen avulla loimaalaiskylien historiaan. Myöhemmin keväällä tutustutaan vielä helmikuussa Pahikaisten, maaliskuussa Ypäjänkylän sekä huhtikuussa Suutarlan ja Vuolteen kyliin. Tilaisuudet ovat kaikille avoimia.

Share this with your friends!

Print version
Museum contact details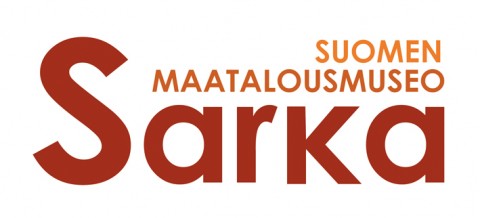 Finnish Museum of Agriculture Sarka
Vanhankirkontie 383, 32200 Loimaa
02 763 7700
Admission fees
6/4/2 €

Payment methods
Maatalousmuseon lipunmyynnissä käy maksuvälineinä käteisen ja pankkikorttien lisäksi luottokorteista Visa, Visa Electron, Mastercard ja Maestro.

Maksuvälineenä toimivat myös Smartumin Kulttuurisetelit, Virikesetelit ja Tyky-Kuntosetelit. Seteleillä voi maksaa museon pääsylippuja ja opastuksia ja ne hyväksytään maksettaessa nimellisarvostaan.
Opening hours
| | |
| --- | --- |
| Mon | Closed |
| Tue | 10:00-17:00 |
| Wed | 10:00-17:00 |
| Thu | 10:00-17:00 |
| Fri | 10:00-17:00 |
| Sat | 10:00-17:00 |
| Sun | 10:00-17:00 |
1.4.-30.9. every day 10 am – 5 pm, 1.10.-31.3. Tuesday – Sunday 10 am – 5 pm