23.8.2018–29.12.2019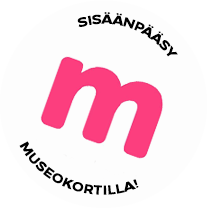 Exhibition
Taikinan taju
Yhdessä leipominen on pääosassa lapsille ja lapsenmielisille suunnatussa Taikinan taju -näyttelyssä, jossa lähdetään seuraamaan taikinan matkaa raaka-aineista valmiiksi tuotokseksi. Näyttely nostaa esille suomalaisia suolaisia ja makeita klassikkoleivonnaisia, kuten riisipiirakat ja mokkapalat, mutta kertoo myös maailman makujen vaikutuksesta leivontaan.
Hauska ja toiminnallinen Taikinan taju -näyttely on korostaa aistien merkitystä ruoanlaitossa. Näyttelystä löytyy tekemistä kaikenikäisille ja jokaisessa näyttelyn tilassa on tehtäviä. Kokeillaan sämpylän pyöritystä ja pullapitkon letitystä, etsitään alkuperämaata eri leiville sekä tunnistetaan leivontavälineitä ja niihin liittyviä ääniä. Lopuksi voi jättää muiston omasta suosikkileivonnaisestaan.
Näyttely on suunnattu lapsille ja se tukee alakoulujen ruokakasvatusta, mutta siitä oppivat myös vanhemmat. Leivonta on sekä tärkeä arjen taito että hauskaa ja siitä voivat nauttia kaikenikäiset. Näyttelyssä korostetaan, että jokaiselle löytyy omiin taitoihin sopivia tapoja leipoa.
Näyttelyn yhteistyökumppaneita ovat Ruokakulttuurikeskus Ruukku ry ja Dr. Oetker Suomi, jonka avulla toteutetaan muun muassa maksuttomia työpajoja alakouluryhmille.
Alle 15-vuotialle on vapaa pääsy näyttelyyn.
Share this with your friends!

Print version
Voit ostaa Museokortin tästä museokohteesta tai verkosta
Museum contact details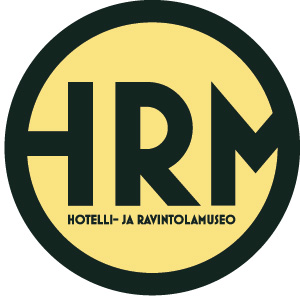 Hotel and Restaurant Museum
Kaapelitehdas, Tallberginkatu 1 G, 00180 Helsinki
044 747 4110
Admission fees
10/5/0 €
Payment methods
käteinen, yleisimmät pankki- ja luottokortit.
Opening hours
| | |
| --- | --- |
| Mon | Closed |
| Tue | 11:00-18:00 |
| Wed | 11:00-20:00 |
| Thu | 11:00-18:00 |
| Fri | 11:00-18:00 |
| Sat | 11:00-18:00 |
| Sun | 11:00-18:00 |
Näyttelyn tekstit kielillä