MUSEUM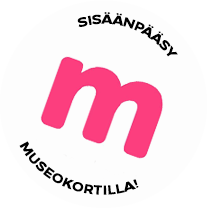 Helinä Rautavaara Museum
The Helinä Rautavaara Museum has moved to Espoon keskus. Warmly welcome!
The Helinä Rautavaara Museum presents ethnographic artefacts and information about cultures from around the world. The Museum's exhibitions, collections and audience work showcase a variety of views of Finland as well as that of other cultures.
The ritual, everyday and art objects collected by globetrotter Helinä Rautavaara in Africa, Asia and Latin America comprise the core of the Museum's collection. Photographs and audio visual material from Rautavaara's travels are also part of the collection, as are her notes and diaries. The Museum houses Finland's largest collection of objects from West Africa.
Through its exhibitions and audience work with visitor participation, the Helinä Rautavaara Museum contributes to a culturally diverse Finland and a world in which there is social justice.
Share this with your friends!

Print version
Museum contact details

Helinä Rautavaara Museum
Entresssen kauppakeskus, Siltakatu 11, 02770 Espoo

(09) 856 03 020

Admission fees
0 €
Opening hours
Valtioneuvoston päätöksen mukaisesti valtion ja kuntien museot ovat suljettuina 13. huhtikuuta saakka. Yksityisen ja kolmannen sektorin toimijoiden suositellaan toimivan samoin.
Guided tours
Guidance by appointment.