MUSEUM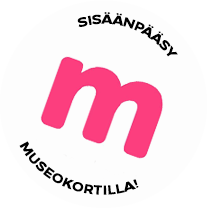 Hämeenlinna Art Museum
Hämeenlinna Art Museum is a diverse museum of visual arts near the centre of Hämeenlinna.

The works evacuated from the Art Museum of Vyborg form the basis of the collection of the museum. Remarkable donations, contemporary art of national significance in the museum, which is situated in a former state grain store, designed by C. L. Engel in 1837. The modern art collection of the Henna and Pertti Niemistö Art Foundation is on display in the former garanary designed by E.B. Lohrmann.
Share this with your friends!

Print version
Voit ostaa Museokortin tästä museokohteesta tai verkosta
Museum contact details
Hämeenlinna Art Museum
Viipurintie 2, 13200 Hämeenlinna

(03) 621 3017, (03) 621 2669

Admission fees
10/8/0 €
Payment methods
Pankkikortti, Visa, Smartumin kulttuuriseteli
Opening hours
Valtioneuvoston päätöksen mukaisesti valtion ja kuntien museot ovat suljettuina 13. huhtikuuta saakka. Yksityisen ja kolmannen sektorin toimijoiden suositellaan toimivan samoin.
Guided tours
Guidance by appointment.