1.1.2019–15.12.2019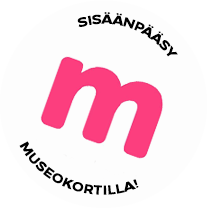 Exhibition
Mir-sukellusalusten valmistus Lokomolla
MIR 1 ja MIR 2 – näyttely Lokomo Oy:n Neuvostoliiton Tiedeakatemian tilauksesta valmistamista syvänmeren tutkimussukellusaluksista
Näyttelyssä esiteltävän tutkimussukellusalusprojektin juuret ovat vuodessa 1982, jolloin Neuvostoliiton Tiedeakatemia etsi valmistajaa 6000 m:n syvyyteen sukeltavalle alukselle. Kun valmistajaa ei maailmalta löytynyt käännyttiin Rauma-Repola Oy:n puoleen, jossa projekti annettiin Lokomon Tehtaiden vastuulle. Varsinainen kauppa alusten valmistamisesta solmittiin Tiedeakatemian ja Rauma-Repolan välillä 16.5.1985.
Lokomolla alusta lähti suunnittelemaan projektiryhmä, jonka käsien kautta olivat aiemmin syntyneet monet nosturit, metsäkoneet, murskaimet… Suunnittelun lähtökohtana oli saada aikaiseksi mahdollisimman virtaviivainen ja vähän energiaa vievä alus. Mekaniikan, hydrauliikan ja sähkötekniikan lisäksi aluksen ytimen muodosti miehistöpallo, joita Lokomon teräsvalimo valmisti kaikkiaan 3 kpl. Teräspallot koottiin puolikkaista, jotka kiinnitettiin toisiinsa pulttiliitoksin.
Kahden valmiin aluksen koesukellukset tehtiin vuonna 1987 Porin edustalla. Varsinaisille sukelluksille lähdettiin saman vuoden marraskuussa. 28.11.1987 olivat matalan veden koesukellukset Afrikan rannikolla. 5.12.1987 tapahtui ensimmäinen sukellus yli kilometriin ja 13.12.1987 oli vuorossa Mir I:n sukellus 6170 metrin syvyyteen. Seuraavana päivänä sukelsi Mir II 6120 metrin syvyyteen. Koesukellukset päättyivät 22.12.1987, jolloin alukset luovutettiin lopullisesti tilaajalla. Koesukelluksista vastasivat suomalaiset ilmavoimien lentäjät.
Poliittisesti alusten rakentaminen oli alusta 1ähtien ongelmallista mm. vientirajoitusten vuoksi. Syksyllä 1986 Yhdysvaltojen edustajat vierailivat Tampereella tutustumassa sukellusalusprojektiin. Kun he havaitsivat, että alukset tulevat valmistumaan, alkoi painostus projektin keskeyttämiseksi.
Rauma-Repolan ylimmän johdon ja Yhdysvaltojen hallituksen välisten neuvottelujen lopputuloksena allekirjoitettiin kesäkuussa 1987 sopimus, jonka mukaan Rauma-Repola sitoutui valmistamaan vain tekeillä olevat kaksi alusta.
Taloudellisesti sukellusalusprojekti oli onnistunut. Sen suunnittelua ja tuotantoa vei eteenpäin valtava innostus. Se oli ainutlaatuinen projekti, jonka lopputulos oli historiallinen!
Museon erikoisnäyttelyssä on esillä Rosenlew-museosta Porista lainassa oleva Mir-sukellusaluksen pienoismalli. Sukellusalusten valmistumisvaiheet käydään lävitse DI Paavo Tennilän kertomana.
Alusten valmistusvaiheet käydään myös lävitse 21.5.2015 ilmestyneessä historiikissa Lokomo – 100 vuotta konepaja- ja terästeollisuutta. Teoksen on kirjoittanut Mika Törmä ja kustantanut Metso Minerals Oy. Sivumäärä 232. Kirjan hinta 20 euroa.
Share this with your friends!

Print version
Voit ostaa Museokortin tästä museokohteesta tai verkosta
Museum contact details
Emil Aaltonen museum
Mariankatu 40, 33200 Tampere
(03) 212 4551
Admission fees
3/2/0 €

Payment methods
käteinen
Opening hours
| | |
| --- | --- |
| Mon | Closed |
| Tue | Closed |
| Wed | 12:00-18:00 |
| Thu | Closed |
| Fri | Closed |
| Sat | 12:00-16:00 |
| Sun | 12:00-16:00 |
1.6-31.8 open also Thursday 12-16. Emil Aaltonen Museum will be closed in 2020 due to renovations at Pyynikinlinna.