Exhibition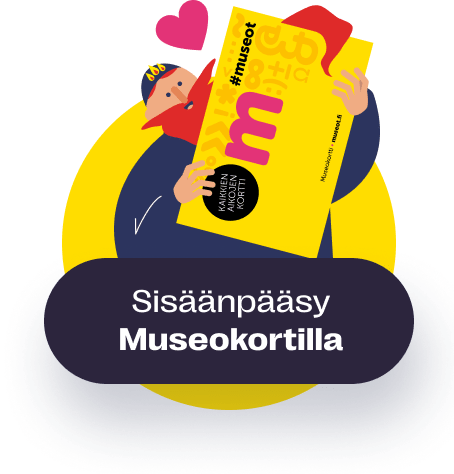 Floating Island
Raimo Saarinen's Floating Island is a large environmental artwork sited at sea.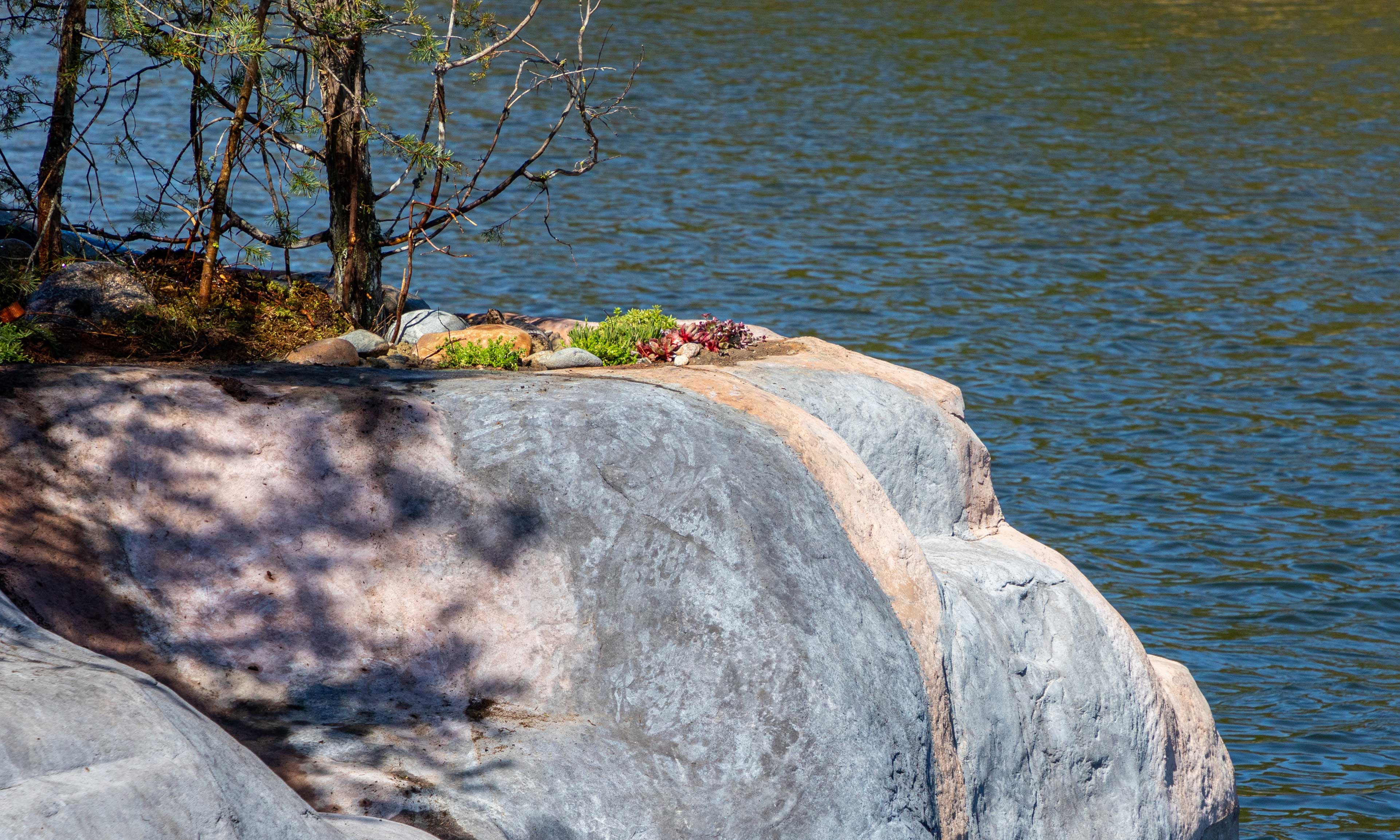 The sculptural work is about 25 square meters in area and it is kept afloat by a polystyrene core. The shell imitating natural rock is made of stained concrete. Living trees and other plants have been planted on the island.
Set in the sea, the artificial island invites us to reflect upon the Western idea of nature. We humans have for a long time set ourselves, our culture and all the things we produce apart from nature. Raimo Saarinen's work examines the relationship between constructed and natural environments in a world where the imprint of humanity is found everywhere.
Floating Island is anchored in the Otanlahti bay. The work can be viewed from many places along the bay and its beaches, and is closest to the shore between the Fåfänga Pavilion and Merikylpylä saunas (Suvitie 4).
Raimo Saarinen specialises in using plants as material in his art. His works balance the vitality of environmentally sensitive plant life with the tangibility and permanence of sculptural materials. Floating Island is his first major public artwork.

Museum exhibitions
Museum events
Museum contact details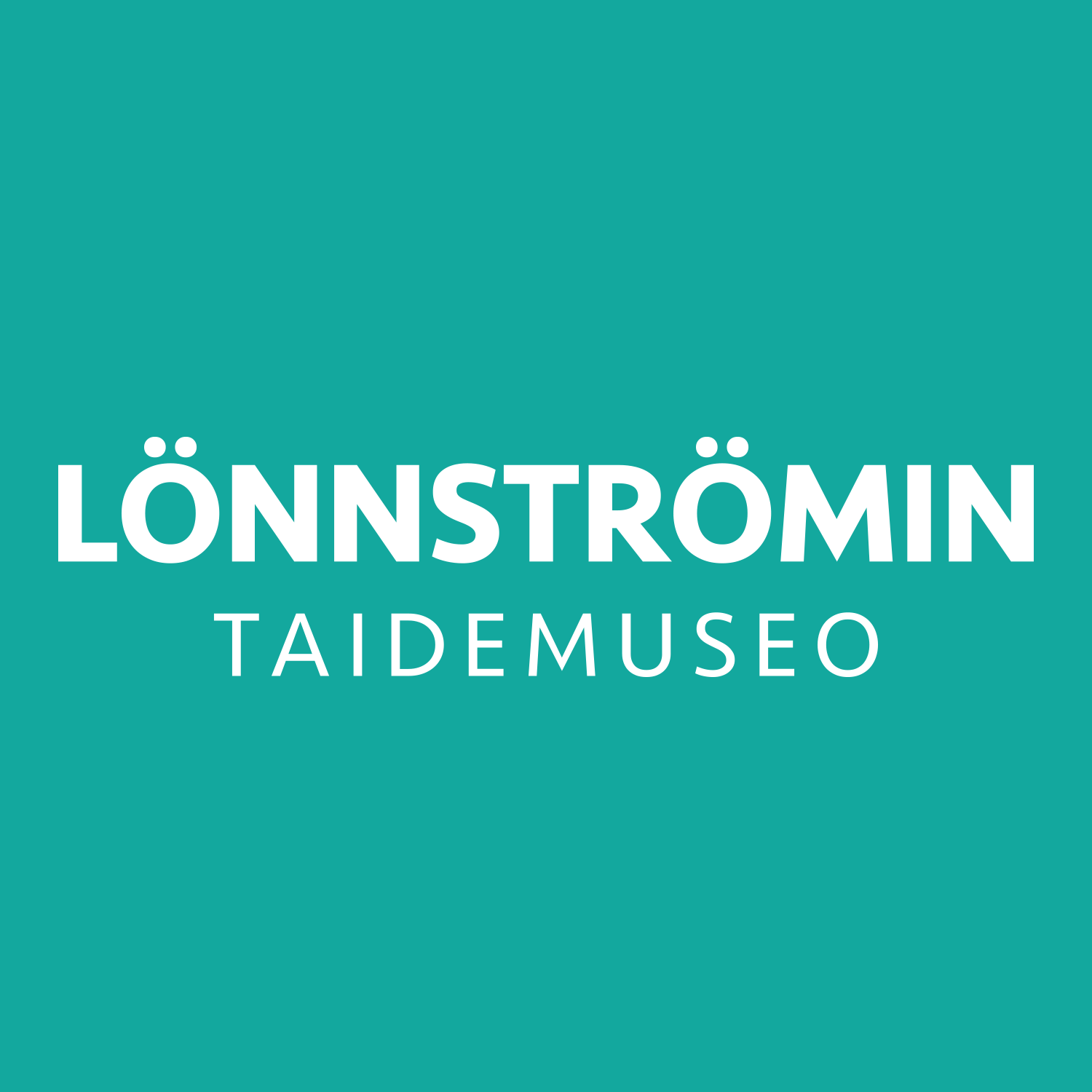 The Lönnström Art Museum
Syväraumankatu 41
045 2610504
Yhteydet julkisilla
Näytä reitti museolle Matkahuollon reittioppaassa
Katso reitti Matkahuollon reittioppaassa
Päämäärä:
The Lönnström Art Museum, Syväraumankatu 41
Admission fees
0/3/5 €
Payment methods
käteinen, pankkikortti, Master Card, Visa
Opening hours
| | |
| --- | --- |
| Mon | Closed |
| Tue | Closed |
| Wed | Closed |
| Thu | Closed |
| Fri | Closed |
| Sat | Closed |
| Sun | 12:00-16:00 |