Satakunta Museum, The Ark Nature Centre
28.1.2020–9.8.2020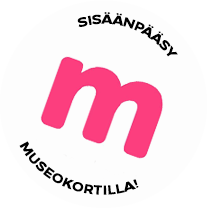 Exhibition
Näkökulmia
Näyttelyssä on esillä Vesa-Ala Hakulan ja Hannu Saarelan valokuvia sekä Petri Haaviston veistoksia.
Näyttelyssä on esillä Vesa-Ala Hakulan ja Hannu Saarelan valokuvia sekä Petri Haaviston veistoksia. Kaikilla kolmella tekijällä on oma suhteensa suomalaiseen luontoon ja he ovat sen ominaisuuksia pyrkineet tuomaan esille valitsemallaan tekniikalla. Erityisesti heillä kaikilla on työn keskiöön noussut luonnon uusiutumiskyky mutta samalla sen haavoittuvaisuus erityisesti ihmisen toiminnan johdosta. Tämä näkökulma on tällä hetkellä varmasti monen muunkin mielessä maapallon tapahtumia seuratessa.
Vesa Ala-Hakulan luontosuhde alkoi muotoutua vuonna 2013, jolloin syntyi myös intohimo valokuvaukseen: "Varsinkin työmatkoilla olen ottanut kuvia pysähtymällä ja kävelemällä ojanpientareilla. Luontoharrastajiin törmäämiseni jälkeen ovat tietovarantoni karttuneet, mm. luonnonkasvien kasvupaikoista ja eläinten käyttäytymisestä. Kuvauskohteitten löytyminen on helpottunut merkittävästi kokemuksen lisääntyessä", Ala-Hakula kiteyttää.
Varsinaisen herätyksen luontokuvaukseen Hannu Saarela koki vuonna 1996 Salossa: "Katselin taivaalle. Hyakutake – komeetta näkyi paljain silmin todella hyvin. Siitä lähti perehtyminen. Drone on tullut tekniikkaan lisäyksenä, ensimmäinen laitehankinta tuli tehtyä vuonna 2014. Nykyinen on mallia Mavic 2 Air Pro, jolla alkaa päästä järkevään lopputulokseenkin", toteaa Saarela.
Petri Haavisto työstää pääasiassa veistoksia eri materiaaleista. "Näyttelyitä olen pitänyt Suomen lisäksi Latviassa ja Portugalissa. Yksi on suunnitteilla Hollantiin. Työskentelyyni olen saanut vaikutteita luonnosta, jossa kulkeminen on niin mieluista, että ajantaju unohtuu. Viime aikoina ajatuksissani ja työssäni ovat nousseet esille myös ihmisen aiheuttamat ympäristökatastrofit", kommentoi Haavisto.
Share this with your friends!

Print version
Voit ostaa Museokortin tästä museokohteesta tai verkosta
Museum contact details
Satakunta Museum, The Ark Nature Centre
Pohjoispuisto 7, 28100 Pori
(02) 621 1176
Admission fees
6/3/2,5 €
Payment methods
käteinen, yleisimmät pankki- ja luottokortit.
Opening hours
Valtioneuvoston päätöksen mukaisesti valtion ja kuntien museot ovat suljettuina 13. huhtikuuta saakka. Yksityisen ja kolmannen sektorin toimijoiden suositellaan toimivan samoin.
Museum exhibitions
Museum events