21.3.2020–24.5.2020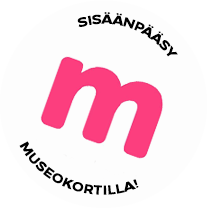 Exhibition
Photographic Memories of Soviet Vyborg from the 1940s, 50s and 60s
Photographic Memories of Soviet Vyborg from the 1940s, 50s and 60s.
Produced by the Vyborg Castle Museum, the exhibition is made up of photographs that have entered the castle's collections from private archives. The photographs have been taken by professional photographers, architects, restorers, property developers and journalists. They tell stories of everyday life, the restoration of the city and the construction of new buildings. Following the Second World War, Vyborg became the "northern gate of the Soviet Union". Though the city was able to preserve much of its former image, that image would come to take on many Soviet aspects. Access to the city was restricted, due to its location in the border region. Because of this, much information about the city's history was lost, both in Finland and the Soviet Union. In the exhibition, we see Vyborg through the eyes of the people who settled there in the aftermath of the war.
Share this with your friends!

Print version
Voit ostaa Museokortin tästä museokohteesta tai verkosta
Museum contact details
South Karelia Museum
Kristiinankatu 15, 53900 Lappeenranta
(05) 616 2255
Admission fees
Pääsymaksut 10/8/0 €
Payment methods
Käteinen, useimmat luotto- ja debit-kortit.
Opening hours
| | |
| --- | --- |
| Mon | Closed |
| Tue | 11:00-17:00 |
| Wed | 11:00-17:00 |
| Thu | 11:00-17:00 |
| Fri | 11:00-17:00 |
| Sat | 11:00-17:00 |
| Sun | 11:00-17:00 |