1.6.2019–25.8.2019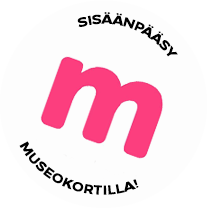 Exhibition
Out of Office
Out of Office, the Summer Exhibition of this, the 40th anniversary of the founding of the Sara Hildén Art Museum, has been compiled from works in the Sara Hildén Foundation's collection.
It features both Finnish and foreign paintings, drawings and sculptures, including some of the collection's most recent acquisitions and previously unseen works.
The themes of the exhibition are getting away from the humdrum, public space and the role of the individual in society. The works give expression to leisure and privacy and the different significances of identity and the ego. The shaping of reality and the landscape and the importance of communality are repeatedly expressed in them. Combining the opportunities created by the different techniques of visual art to comment on the real world, they suggest how things could be. The exhibition also takes the viewer from the private to the communal sphere, out of the home on a journey, to celebrations, to the city and into nature — somewhere else.
Getting away from the daily routine can be associated with any moment in life. The concept of leisure is also strongly connected with the situation in society: it reflects social changes and sometimes even anticipates them. Leisure can thus be seen as a broader, personally experienced concept, not just as the antithesis of work or enforced free time. What is essential is that when we move out of the daily routine and into a private space, we can ourselves choose how we want to be.
The making of choices and balancing one's own interests and the expectations of society can be challenging for the individual. Finding answers to the questions of who I am or would like to be, or what my expectations of life are is not simple. The environment, the imagery of our age and our common social reality shape our identity and reinforce our conceptions of life and being.
The works in this exhibition give a pictorial form to the immaterial, emphasizing the the delicate nature of identity and the ego.
The artists of the exhibition are: Martti Aiha, Jean-Charles Blais, Pierre Buraglio, Anthony Caro, Enzo Cucchi, Eeva-Riitta Eerola, Carolus Enckell, Berta Fischer, Mark Francis, Emma Helle, Minna Jatkola, Chantal Joffe, Kaarina Kaikkonen, Pekka Kauhanen, Jonna Kina, Tapani Kokko, Leena Luostarinen, Mariko Mori, Marika Mäkelä, Jussi Niva, Isabel Quintanilla, Daniel Quintero, Martial Raysse, Nina Roos, Stiina Saaristo, Wilhelm Sasnal, Frank Stella, Kumi Sugai, Marc Swanson, Kain Tapper, Marianna Uutinen, Kari Vehosalo, Erwin Wurm.
Share this with your friends!

Print version
Voit ostaa Museokortin tästä museokohteesta tai verkosta
Museum contact details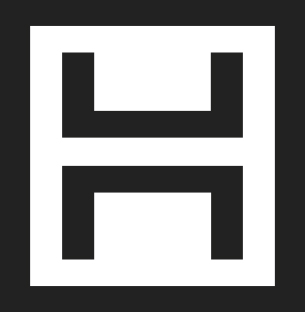 Sara Hildén Art Museum
Laiturikatu 13 (Särkänniemi), 33230 Tampere
(03) 5654 3512
Admission fees
9/5 €
Payment methods
Sara Hildénin taidemuseossa voi maksaa käteisellä ja pankki-/luottokortilla (Visa, Visa Electron, Mastercard, Mastercard Maestro, Diners Club). Lisäksi sisäänpääsylipun tai Museokortin voi maksaa Smartumin kulttuurisetelillä, Luottokunnan Virikesetelillä, Tyky-kuntosetelillä (sirukortti käy), Tyky-Online -arvosetelillä ja Ticket Duo -maksukortilla.

Opening hours
| | |
| --- | --- |
| Mon | 11:00-18:00 |
| Tue | 11:00-18:00 |
| Wed | 11:00-18:00 |
| Thu | 11:00-18:00 |
| Fri | 11:00-18:00 |
| Sat | 11:00-18:00 |
| Sun | 11:00-18:00 |
Open Tues-Sun 10-18, June-August Mon-Sun 11-18