27.6.2020–16.8.2020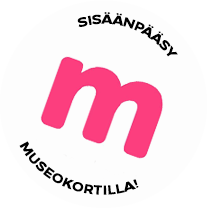 Exhibition
Avantgardevekkula
The summer exhibition 2020 of Art Center Haihatus - Avantgardevekkula - the inspiring art-experience park in Joutsa.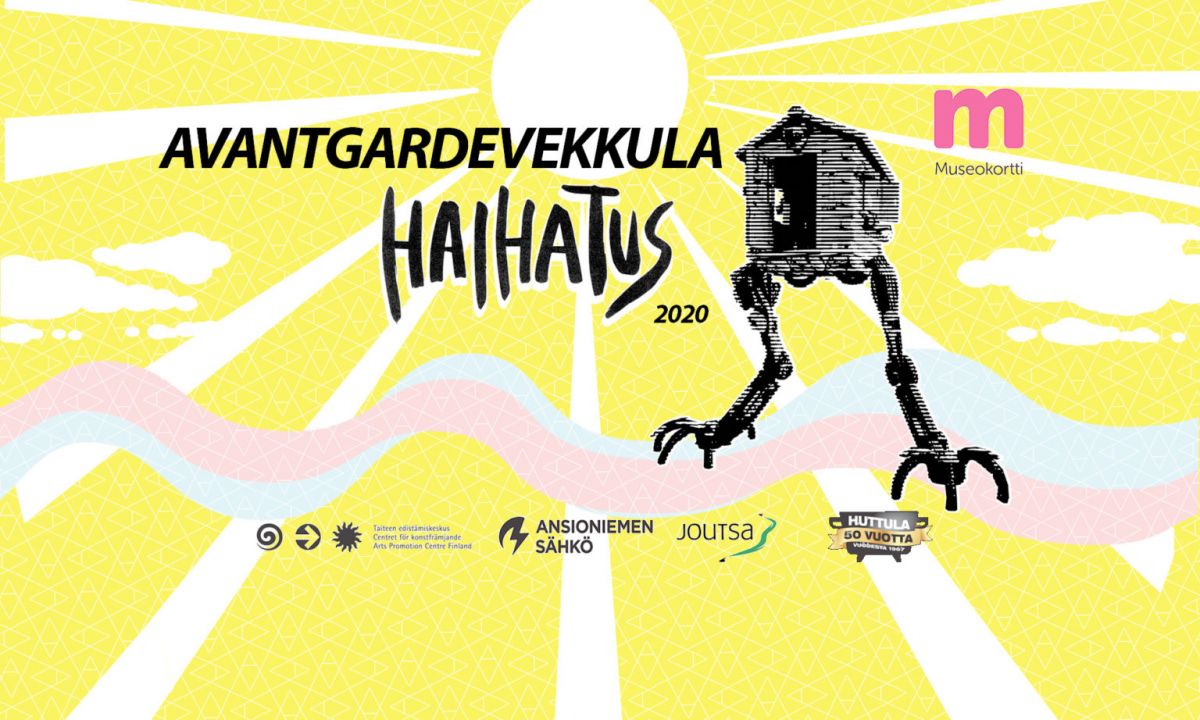 AVANTGARDEVEKKULA is the 21st summer exhibition of Art Center Haihatus. It is open every week from Wednesday to Sunday 11–18 and it is one of the Museum Card museums.
AVANGARDEVEKKULA is an art exhibition in which all the artworks ooze joyful grip on art making. Another connective feature between the exhibition's artists is that many of them work within different art disciplines such as theatre and art. AVANTGARDEVEKKULA waves uniquely between naivistic installations, kinetic sculptures, and dreamy soundscapes. For example, there is an attic disco upstairs in the exhibition house where kinetic sculptures are dancing in an otherworldly manner.
Art Center Haihatus' area is wide, and the premises and the art-experience park enable easy-going and safe exhibition experience for the visitors. We follow government set regulations and guidelines to provide a safe exhibition environment, so let's take good care of hygiene and safety gaps!
Share this with your friends!

Print version
Voit ostaa Museokortin tästä museokohteesta tai verkosta
Museum contact details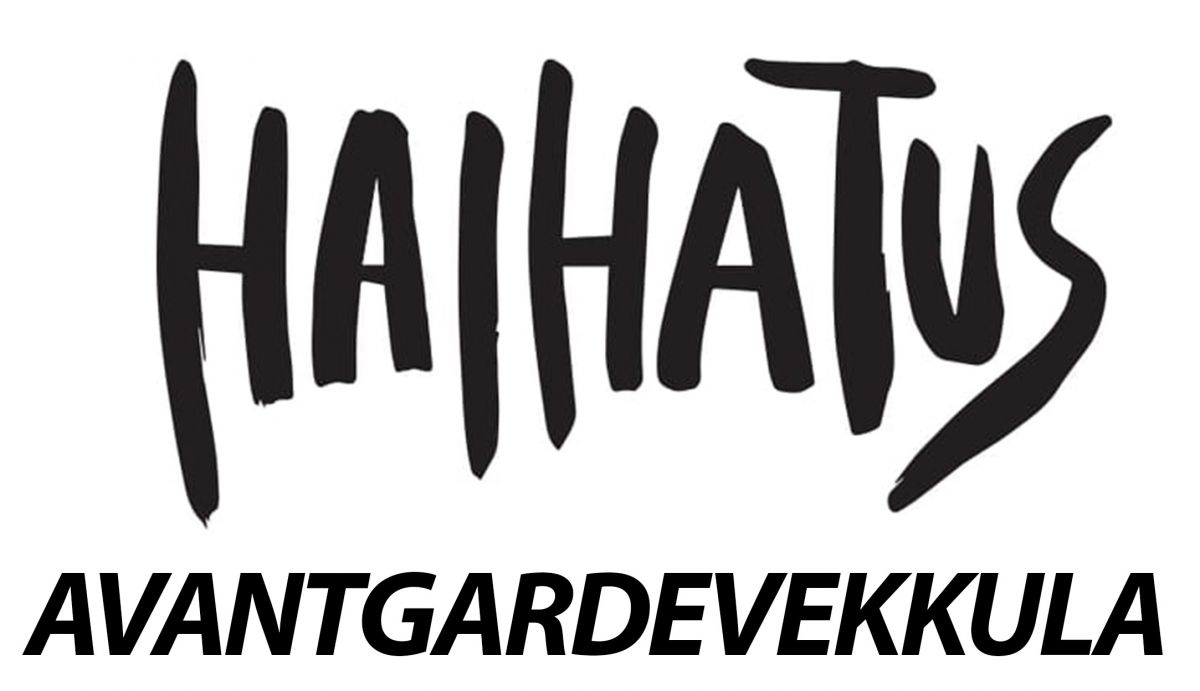 Jousitie 70, 19650 Joutsa
Admission fees
12/10/3 €
Payment methods
Käteinen, pankkikortti, museokortti
Opening hours
| | |
| --- | --- |
| Mon | Closed |
| Tue | Closed |
| Wed | 11:00-18:00 |
| Thu | 11:00-18:00 |
| Fri | 11:00-18:00 |
| Sat | 11:00-18:00 |
| Sun | 11:00-18:00 |
Variable opening times for days of events
Poikkeusolosuhteiden vuoksi suosittelemme varmistamaan museon avautumispäivämäärän ja aukioloajat museon omilta kotisivuilta ennen museovierailua.
Themes
Keywords
Sakari Kannosto
,
Pauliina Turakka Purhonen
,
Petri Eskelinen
,
Maippi Ketola
,
Ville Vuorenmaa
,
Pauli Ahopelto
,
Katri Sipiläinen
,
Jaakko Mattila
,
Antti-Ville Reinikainen
,
Sorbus -kollektiivi
,
Heidi Kesti
,
Mari Metsämäki
,
Tero Jartti
,
Panu Ollikainen
,
Jari Johannes
,
Esa Mattila
,
Kaisa Vigman
,
Kalle Turakka Purhonen
,
Absurdistit -kollektiivi
,
Kokeellisen elektroniikan seura
,
Benjamin Phillips Nozdrachev
,
Steve Vanoni
,
Ninni Luhtasaari
,
Antti Immonen
,
Jyrki Nissinen
,
Elliina Peltoniemi
,
Mikko Haiko
,
Risto Puurunen
,
Kinobox Obscura
,
Tuomo Vuoteenoma