27.3.2020–11.4.2021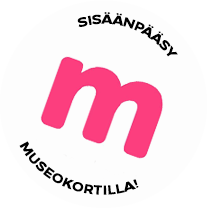 Exhibition
The Eighties - exploring art from the 1980s
This exhibition takes visitors on a journey back to the colourful 1980s.
This exhibition takes visitors on a journey back to the colourful 1980s, when Finland's economy was booming, the end of the Cold War was heralding the arrival of a new geopolitical era, and around the world borders were opening and walls were falling. New technologies were beginning to emerge with many of the innovations.
This exhibition brings together works from the Finnish art from the 1980s. In terms of Finnish art, the 1980s were a time of undeniable dynamism, and the prevailing cultural zeitgeist and rapid economic growth are clearly reflected in the works from this era. This is the moment art suddenly goes decidedly international and distinctly diverse, encompassing everything from primally forceful expressionism to complex and nuanced abstraction as well as postmodern works that both draw from and offer a commentary on the past, while conceptual art is very much on its way.

Share this with your friends!

Print version
Voit ostaa Museokortin tästä museokohteesta tai verkosta
Museum contact details
Hämeenlinna Art Museum
Viipurintie 2, 13200 Hämeenlinna
(03) 621 3017, (03) 621 2669
Admission fees
10/8/0 €
Payment methods
Pankkikortti, Visa, Smartumin kulttuuriseteli
Opening hours
Valtioneuvoston päätöksen mukaisesti valtion ja kuntien museot ovat suljettuina 13. huhtikuuta saakka. Yksityisen ja kolmannen sektorin toimijoiden suositellaan toimivan samoin.