Salo Art Museum Veturitalli (Roundhouse)
25.1.2020–5.4.2020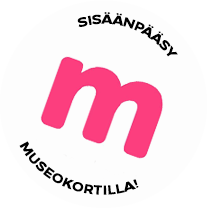 Exhibition
Tommi Toija - Self-images
Tommi Toijas exhibition will bring you deeper into a world inhabited by curiously large-headed boys with wondering eyes.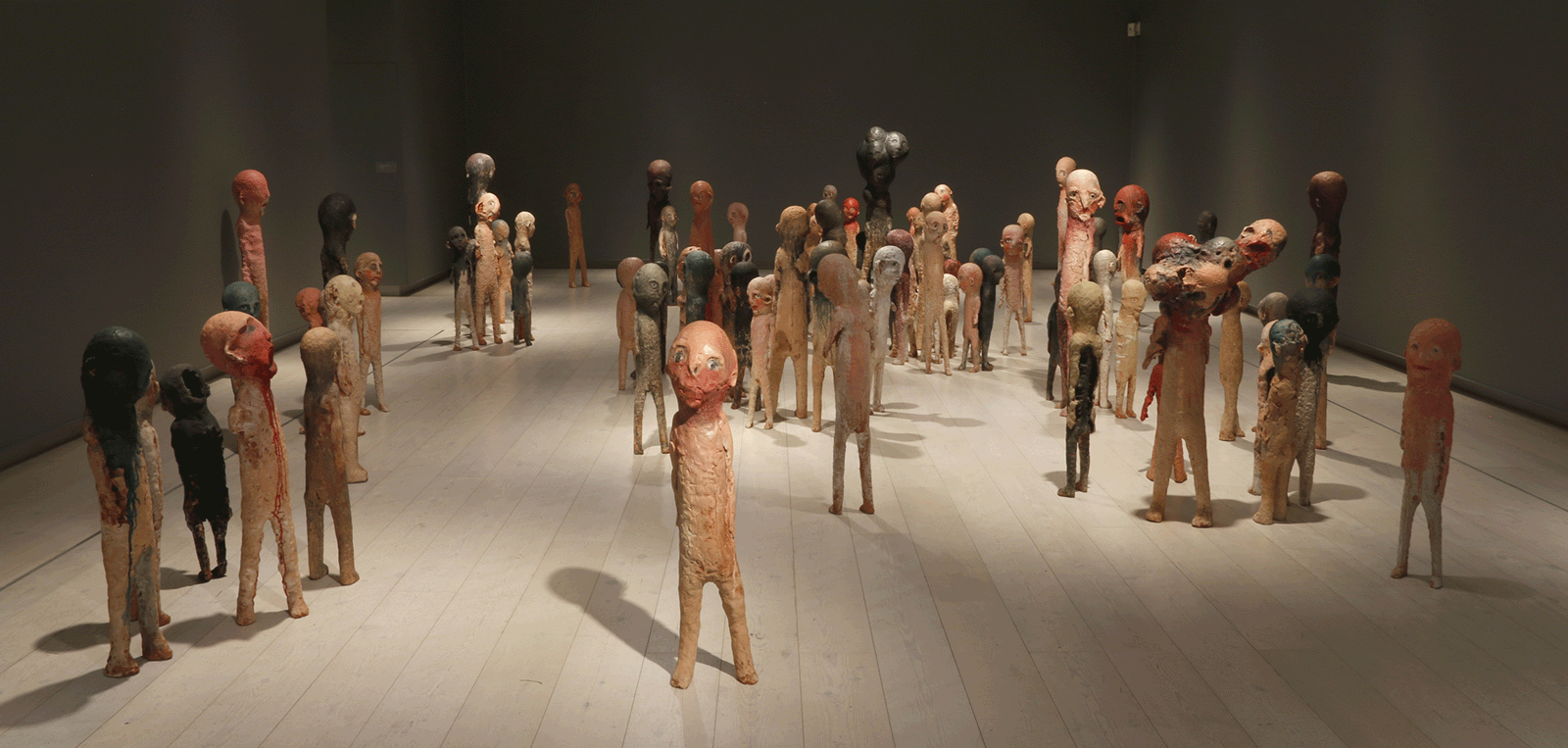 Tommi Toija (born 1974) is one of the most well-known sculptors of our time. His exhibition, Self-images, showcases artwork from the past few years. Tommi Toija is particularly well-known for his ceramic sculptures and installations of sculpted characters. With a baffled look in their eyes and the eccentric world they create, his characters have found their way to the hearts of many people. In addition to the celebrated sculptures, the exhibition presents a series of busts, croquis drawings and watercolours. According to the exhibition curator Veikko Halmetoja, the artwork evokes empathy in the way that it combines innocence with rebellion, and childhood with timeless humour. Toija is excellent at constructing different spatial experiences, letting the sculpted characters take over the exhibition halls. He creates an immersive environment, encouraging the viewers to identify themselves with the artwork and become part of it. The exhibited works represent the artist himself, but they are also a depiction of today's people marvelling at the world around them.
Share this with your friends!

Print version
Voit ostaa Museokortin tästä museokohteesta tai verkosta
Museum contact details
Salo Art Museum Veturitalli (Roundhouse)
Mariankatu 14, 24240 Salo
(02) 778 4892
Admission fees
8/5/0 € Taidemuseoon käy myös museokortti. Vapaa pääsy joka kuukauden ensimmäinen perjantai.
Payment methods
Käteinen, kortit, E-passi, Edenred -kortti, Smartum, Smartum saldo -kortti, Tyky + -seteli ja Virike -seteli.
Opening hours
Valtioneuvoston päätöksen mukaisesti valtion ja kuntien museot ovat suljettuina 13. huhtikuuta saakka. Yksityisen ja kolmannen sektorin toimijoiden suositellaan toimivan samoin.