14.11.2019–August 2021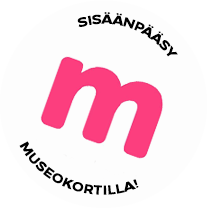 Exhibition
Ihanasti sanottu
Tunnelmallinen näyttely kertoo lauluntekijä ja radiohumoristi Gösta Sundqvistista.
Sanataituri Gösta Sundqvist (1957–2003) tunsi tarinoiden voiman. Sundqvist kirjoitti suomalaisen populaarimusiikin syvimpiä sanoituksia ja kotimaisen radioalan omalaatuisimpia ohjelmia. Tarkkanäköinen ja myötätuntoinen sanaseppo pystyi asettumaan uskottavasti niin ilotytön, rappioalkoholistin, yksinhuoltajan kuin vankilakundin asemaan.
Radio- ja tv-museo Mastolassa 14. marraskuuta avautuva Ihanasti sanottu -näyttely tarkastelee Gösta Sundqvistia tarinankertojana. Sundqvistin nopea kynä loi reippaat 250 musiikkikappaletta ja yli 700 radio-ohjelmaa. Rakastetuin osa hänen tuotantoaan ovat Leevi and the Leavings -yhtyeen monitasoiset laulut. Sundqvist osasi sanoa niin ihanasti – ja niin kamalasti.
Ronskeimmat juttunsa Gösta Sundqvist toi julki radio-ohjelmissaan, joita hän tuotti Yleisradiolle hengästyttävällä tahdilla. Hupailuista tunnetuimmaksi nousi vuosina 1993–2002 tehty Koe-eläinpuisto-reportaasiparodia, jonka jutut ihastuttivat ja vihastuttivat kuuntelijoita. Sundqvistin radio-ohjelmissa koeteltiin rajoja ja rikottiin tabuja.
Näyttelyyn luodussa äänitysstudiossa tunnelmoidaan sanataiturin hienoimpia lauluja ja teini-ikäisen Koe-eläinpuisto-fanin huoneen nurkassa fiilistellään radiohumoristin kreiseimpiä hupailuja. Näyttelyssä on mahdollisuus ihastella Gösta Sundqvistin Olympia-kirjoituskonetta ja syventyä radio-ohjelmien pikkutarkkoihin käsikirjoituksiin.
Share this with your friends!

Print version
Voit ostaa Museokortin tästä museokohteesta tai verkosta
Museum contact details

Radio and TV Museum Mastola
Radiomäenkatu 37, 15100 Lahti
044 416 4830
Admission fees
10/7/0 €
Payment methods
Pankkikortti, luottokortti, museokortti, kulttuurisetelit
Opening hours
| | |
| --- | --- |
| Mon | Closed |
| Tue | 09:00-17:00 |
| Wed | 09:00-17:00 |
| Thu | 09:00-17:00 |
| Fri | 09:00-17:00 |
| Sat | 11:00-16:00 |
| Sun | 11:00-16:00 |
Museum is closed: 1.1.2019, 19.4.2019, 1.5.2019, 30.5.2019, 21.6.-23.6.2019, 23.10.2019, 6.12.2019, 24.12.-27.12.2019
Näyttelyn tekstit kielillä