30.8.2019–17.11.2019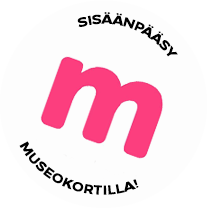 Exhibition
Listening in the Dark
Maeve Brennan's Listening in the Dark is an essay-like documentary film about bats, the relationship between humans and nature, and the surprisingly harmful impacts of even well-intended actions.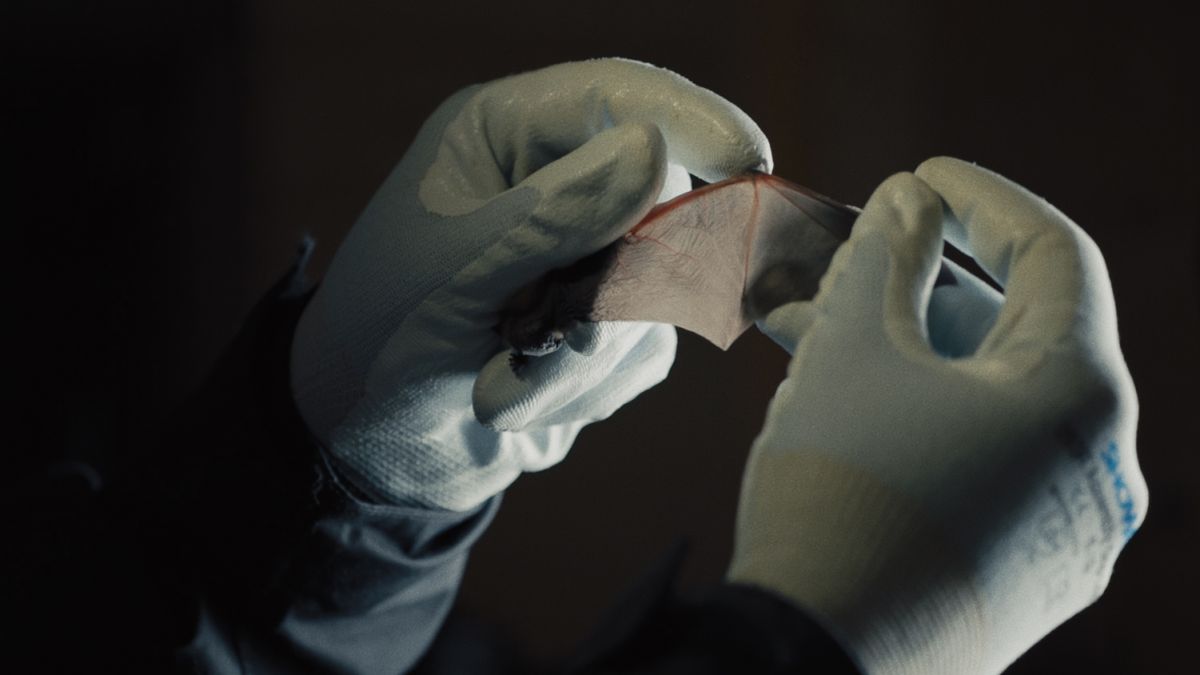 British artist Maeve Brennan found the impetus for this documentary film after reading an article about wind turbines and bat mortality during her studies: technology designed to promote sustainable development seemed to be harmful to bats. The documentary traces the social and ecological significance of bats and delves deeper into their ability to navigate using echolocation. The documentary features bat sounds, but also gives voice to ecologists, palaeontologists and bat researchers through interviews and archive material. The key figure in the documentary is American zoologist Donald Griffin (1915–2003), who was an early researcher and advocate of animal consciousness. Our understanding of animal echolocation is largely based on studies conducted by Griffin on bats in the 1940s. Griffin's work Listening in the Dark, published in 1958, also lent its name to this documentary.
Brennan turns the camera away from the humancentric perspective and focuses on the way animals perceive the world. The documentary brings humans' fleeting yet massive impact on Earth into proportion with animal evolution and long geological periods, revealing not only the insignificance of humans in the great world order but also our ability to cause excessive harm to our planet.
Maeve Brennan (b. 1990) lives and works in London. She graduated from Fine Art at Goldsmith, University of London, in 2012. Brennan's works have been on display in several private and group exhibitions around the world. This will be the first time that her works will be showcased in Finland. Listening in the Dark was commissioned for Jerwood/FVU Awards 2018.
Maeve Brennan – Listening in the Dark is the third exhibition of the WAMx project. The theme for 2019 is symbiotic coexistence and interaction between people and other forms of life. The guiding principle behind WAMx is to invite an international expert once a year to design the programme in cooperation with the museum. This year, the programme was designed in cooperation with curator Gina Buenfeld from the Camden Arts Centre in Great Britain.
Maeve Brennan – Listening in the Dark, 2018
43 min, shows on the hour.
English, no subtitles.
Share this with your friends!

Print version
Voit ostaa Museokortin tästä museokohteesta tai verkosta
Museum contact details

Wäinö Aaltonen Museum of Art
Itäinen Rantakatu 38, Turku
(02) 262 0850
Admission fees
10/5/4 €
Kesänäyttelyn ajan 12.6.–20.9.2020:
12/6/4 €

Payment methods
Käteinen, yleisimmät pankki- ja luottokortit. Smartum-, TYKY- ja Virike-kulttuurisetelit.
Opening hours
| | |
| --- | --- |
| Mon | Closed |
| Tue | 10:00-18:00 |
| Wed | 10:00-18:00 |
| Thu | 10:00-18:00 |
| Fri | 10:00-18:00 |
| Sat | 10:00-18:00 |
| Sun | 10:00-18:00 |
Closed 19.4., 1.5., 21.–23.6., 6.12., 24.–25.12., 31.12.–1.1. Open 20.6. 10:00–15:00.