13.9.2019–13.10.2019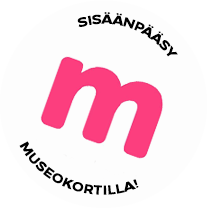 Exhibition
Väriä ja piilokonstruktioita – Ensio Onnukka
Ensio Onnukka (1934–2018) oli paitsi öljyn, myös akvarellin suvereeni mestari. Kuultovaikutelmat ja märkätekniikka – jälki oli aina hienovireistä ja kouliintunutta.
Rakenne ja sommitelma olivat tärkeitä kuvanrakentamisessa, materiaalien - värin, paperin ja kankaan lisäksi. Onnukka on itse sanonut, ettei osannut tehdä mitään ilman piilokonstruktiota.
Onnukka maalasi hienoin, herkin sävysiirtymin maisemia läheltä ja kaukaa. Vesi, järvet ja saaret olivat ehtymättömiä aiheistoja mestaripurjehtijalle. Kesät kuluivat veneessä ja vesillä. Italian ja Espanjan residenssien aikana Ensio Onnukka tutki Välimeren valoa, maastoa ja rakennuksia – kuviin tuli lähes kubistista harmoniaa.
Opettajantyönsä kanssa lomittain on Onnukalla ollut runsaasti näyttelyitä sekä kotimaassa että Euroopassa sekä yksin että ryhmissä. Hänen teoksiaan on useiden säätiöiden ja kaupunkien kokoelmissa mm. Savonlinnassa, Mikkelissä, Pieksämäellä, Puumalassa, Joroisissa, Kotkassa ja Helsingissä. Teoksia on myös sekä Valtion että Suomen Säästöpankin taidekokoelmissa.
Share this with your friends!

Print version
Voit ostaa Museokortin tästä museokohteesta tai verkosta
Museum contact details

Savonlinna Provincial Museum
Riihisaari, 57130 Savonlinna
044 417 4466
Admission fees
8/4/5/0 €
Payment methods
käteinen, yleisimmät pankki- ja luottokortit.
Opening hours
| | |
| --- | --- |
| Mon | 10:00-17:00 |
| Tue | 10:00-17:00 |
| Wed | 10:00-17:00 |
| Thu | 10:00-17:00 |
| Fri | 10:00-17:00 |
| Sat | 10:00-17:00 |
| Sun | 10:00-17:00 |
Attention! The Museum Riihisaari will be closed from October 2019 due to renovation for some time. Services and museum´s functioning do not stop, they will continue temporarily in another space. More information later.