Finnish Museum of Agriculture Sarka
14.6.2019–1.9.2019

Sarka-museon ravintolasalissa esillä oleva näyttely esittelee kuvin ja tekstein maatalousmuseon kesäkohteeksi 2019 valittua Kaiturin tilaa ja sen monipuolista toimintaa.
Sarka valitsee joka vuosi etänäyttelykseen ja yhteistyökumppanikseen maataloushistoriallisen kohteen, kokoelman tai museon. Kesäkohteen valinnan tarkoituksena on nostaa maataloushistorian harrastuksen arvostusta sekä tuoda esiin maaseudun arvokkaita kohteita, hienoja kokoelmia ja hyvin hoidettuja historiallisia ympäristöjä.
Kaiturin tila on yksityiskoti, johon vierailijat voivat tutustua kesäisin opastusaikoina ja tilauksesta vuoden ympäri. Tilalla tehdään ansiokasta työtä maaseudun ja sen historian elävöittämiseksi. Asiantuntevasti kunnostetut, vanhat rakennukset huokuvat historiaa ja pitävät sisällään monia tarinoita. Tilan kotieläimet, lehmät, lampaat, kanat, siat ja kanit ilahduttavat niin pieniä kuin isojakin vierailijoita.
Kaiturin tila järjestää monenlaista toimintaa ja tekee aktiivisesti yhteistyötä eri tahojen kanssa erityisesti lastenkirjallisuuden ja lukuharrastuksen tukemiseksi ja esilletuomiseksi. Tilalla järjestetään muun muassa lukulehmätoimintaa, lammasjoogaa sekä teemaopastuksia. Toiminnassa korostuvat vahvasti myös ekologiset arvot maatalouden realiteetteja unohtamatta.
Näyttely on esillä Sarka-museon ravintolasalissa.
Share this with your friends!

Print version
Voit ostaa Museokortin tästä museokohteesta tai verkosta
Museum contact details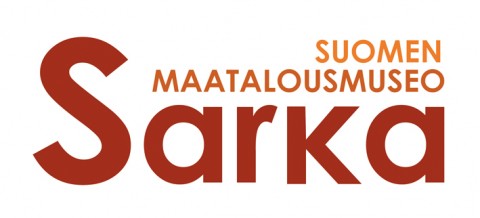 Finnish Museum of Agriculture Sarka
Vanhankirkontie 383, 32200 Loimaa
02 763 7700
Admission fees
8/6/0 €

Payment methods
Maatalousmuseon lipunmyynnissä käy maksuvälineinä käteisen ja pankkikorttien lisäksi luottokorteista Visa, Visa Electron, Mastercard ja Maestro.

Maksuvälineenä toimivat myös Smartumin Kulttuurisetelit, Virikesetelit ja Tyky-Kuntosetelit. Seteleillä voi maksaa museon pääsylippuja ja opastuksia ja ne hyväksytään maksettaessa nimellisarvostaan.
Opening hours
| | |
| --- | --- |
| Mon | 10:00-17:00 |
| Tue | 10:00-17:00 |
| Wed | 10:00-17:00 |
| Thu | 10:00-17:00 |
| Fri | 10:00-17:00 |
| Sat | 10:00-17:00 |
| Sun | 10:00-17:00 |
1.4.-30.9. every day 10 am – 5 pm, 1.10.-31.3. Tuesday – Sunday 10 am – 5 pm