2.5.2019–29.9.2019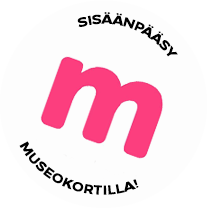 Exhibition
Kun olisi siivet!
Pienoisnäyttely Aholassa Venny Soldan-Brofeldtin kirjasta Kuinka on opittu lentämään (1910)
"Kuinka ihanata mahtaakaan olla siellä puhtaassa, korkeassa ilmassa, jossa aurinko vapaasti paistaa ja silmä näkee yli maitten ja vetten! Kun olisi siivet!"
Kesän pienoisnäyttely Aholan yläkerrassa esittelee kuvataiteilija Venny Soldan-Brofeldtin kirjoittaman ilmailun historian Kuinka on opittu lentämään (1910). Kirja ilmestyi aikana, jolloin lentokoneiden aikakausi oli vasta alkanut. Teos oli ensimmäinen suomeksi kirjoitettu teos aiheesta. Kuvataiteilija kirjoittaa ilmailun historiasta ja pioneereista tarkasti, hauskasti ja siten, että aiheeseen perehtymätönkin pääsee kärryille ilmailun kiehtovasta maailmasta.
Miten on mahdollista, että ilmaa raskaampi lentokone nousee ilmaan? Onko lentämisen salaisuus höyhenissä, sillä linnut osaavat lentää? Kirja syntyi Vennyn omasta sekä lasten halusta tietää enemmän lentämisestä. Kirja alkaa antiikin taruista etenee Leonardo da Vincin kokeiluihin propellien parissa, kuumailmapallon keksimiseen ja aina kirjoittamisajankohdan nykyhetkeen ja Wrightin veljesten lentoihin.
Näyttely avaa tämän tuntemattoman teoksen sivut ja esittelee lentämisen historian vaiheita, konetyyppejä ja kirjan sisältöä. Näyttelystä löytyy pieni puuhapiste, jossa voi taitella ja koristella oman paperilennokkinsa tai kokeilla, miten lennokki lentää. Näyttelystä löytyy katsottavaa niin Vennyn taiteen ystäville, lapsille kuin ilmailusta kiinnostuneille.
Taiteilija Venny Soldan-Brofeldt tunnetaan myös Tuusulanjärven taiteilijayhteisön perustajana ja Juhani Ahon puolisona. Näyttely on esillä perheen kotitalossa Aholassa ja sen toteuttamisessa on avustanut Järvenpään Ilmailukerho r.y.

Share this with your friends!

Print version
Voit ostaa Museokortin tästä museokohteesta tai verkosta
Museum contact details
Ahola
Sibeliuksenväylä 57, 04400 Järvenpää
Aukioloaikoina 040 315 2213
Admission fees
7/6/4 €
Payment methods
Käteinen ja yleisimmät pankki- ja luottokortit. Laskutus ryhmille mahdollinen.
Opening hours
| | |
| --- | --- |
| Mon | Closed |
| Tue | 10:00-18:00 |
| Wed | 10:00-18:00 |
| Thu | 10:00-18:00 |
| Fri | 10:00-18:00 |
| Sat | 10:00-18:00 |
| Sun | 10:00-18:00 |
Ahola is open during summer season from May to September.