14.2.2019 (10-20) NÄYTTELY/TAPAHTUMA PÄÄTTYNYT

Event
Rakkaudesta ilmailuun - Ystävänpäivä Ilmailumuseolla
Ystävänpäivää vietetään to 14.2. Rakkaudesta ilmailuun -teemalla. Kaksi yhden hinnalla, erikoishintaiset Piper Aztec -lennot, korttiaskartelut, erikoisopastus ja muu mukava kutsuvat viettämään aikaa kanssamme.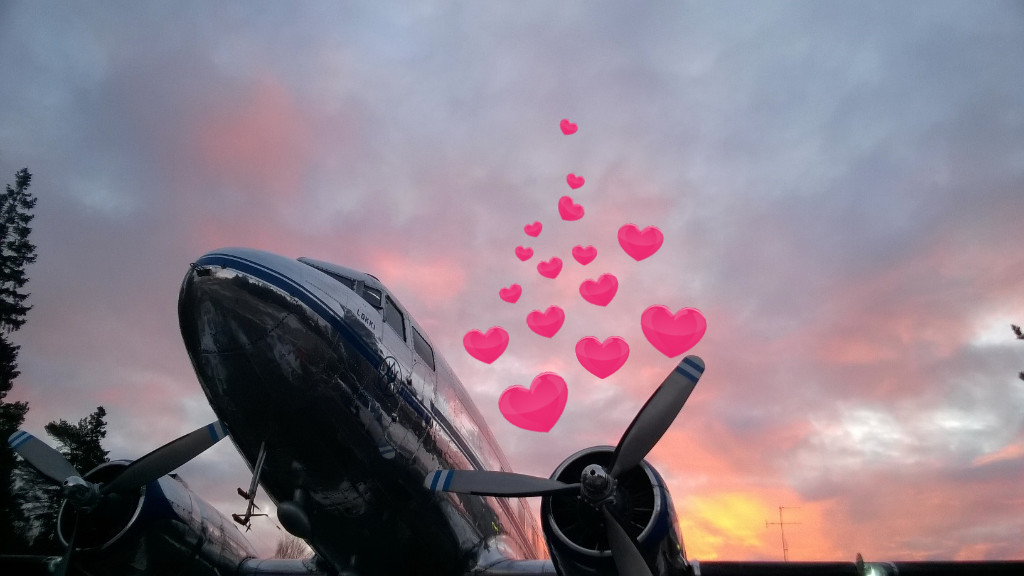 Voit ostaa Museokortin tästä museokohteesta tai verkosta
Ohjelmassa on
- ystävänpäiväkorttien askartelua lastenpisteessä
- klo 17:30 Rakkaudesta ilmailuun -opastus (max. 30 henkilöä)
- 16-20 välillä 30 min. lentopyrähdyksiä Piper Aztec -simulaattorilla (20 €)
- kuvausmahdollisuus Convairin portailla lennokkaan rekvisiitan kanssa
Piper Aztec -simulaattorilennoille (20 €) ilmoittaudutaan paikan päällä asiakaspalveluun, ja puolessa tunnissa max. kaksi henkilöä ehtii kokeilla lentämistä. Opastus kuluu pääsylipun hintaan, ja Rakkaudesta ilmailuun -opastuksella vapaaehtoisemme Reino kertoo omasta kiinnostuksestaan ilmailuun ja ilmailun mielenkiintoisesta historiasta. Kahvila ManDelissa on ystävänpäivän herkkuja ja tarjouksia.
Tarjoamme pääsyliput museoon koko päivän ajaksi kaksi yhden hinnalla (norm. aik. 10 €, lapset 7-17 v 7 €, lapset ja museokorttilaiset ilmaiseksi; tarjoamme edullisemman lipun).

Share this with your friends!

Print version