15.11.2019–5.1.2020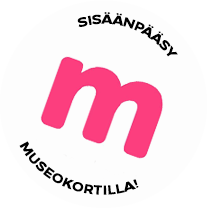 Exhibition
Muutakin kuin piparia! 15.11.2019–5.1.2020
Museon kokoama joulumieltä tuova myyntinäyttely.
Tänä vuonna Suomen käsityön museon museokaupan joulu laajenee suuremmaksi kuin koskaan ennen, kun Muutakin kuin piparia! -myyntinäyttely valtaa museon Ikkunagallerian 15.11.2019–5.1.2020. Muutakin kuin piparia! -näyttely piristää kaikkia aisteja – tuoksuvia saippuoita, värikkäitä sukkahousuja, lämmittäviä villavilttejä ja huiveja sekä sisustustuotteita niin seinälle kuin kattaukseen, on saatu myyntinäyttelyyn kahdeksalta kotimaiselta käsityöläiseltä.
Muutakin kuin piparia! -näyttely tarjoaa nimensä mukaisesti muuta, kuin perinteisiä joulutuotteita. Myyntinäyttelystä löytää lahjaksi itselle ja muille niin lämmittävät villahuivit talvipakkasilta suojaamaan kuin joulukattauksessa ilahduttavat eläinaiheiset kulhotkin. Joulusisustukseen sopivat uudet lämpöä huokuvat villaviltit ja seinälle uniikki miniryijy. Vai veisitkö joulutervehdyksenä perinteisen konvehtirasian sijaan herkullisen tuoksuisen saippuan tai uuden heijastimen tuomaan valoa vuoden pimeimpään aikaan? Ikkunagalleriasta löydät myös alkavaan juhlakauteen uudet asusteet värikkäistä sukkahousuista tyylikkäisiin, ajattomiin laukkuihin ja keveisiin mutta näyttäviin nahkakoruihin.

Share this with your friends!

Print version
Voit ostaa Museokortin tästä museokohteesta tai verkosta
Museum contact details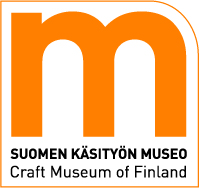 The Craft Museum of Finland
Kauppakatu 25, 40100 Jyväskylä
(014) 266 4370
Admission fees
6/3/0 €
Payment methods
visa, mastercard, museokortti, Smartum liikunta- ja kulttuuriseteli ja -saldokortti, Sportti&KulttuuriPassi, Tyky-kuntoseteli sekä Ticket Mind&Body ja Ticket Duo -kortti.
Opening hours
| | |
| --- | --- |
| Mon | Closed |
| Tue | 11:00-18:00 |
| Wed | 11:00-18:00 |
| Thu | 11:00-18:00 |
| Fri | 11:00-18:00 |
| Sat | 11:00-18:00 |
| Sun | 11:00-18:00 |
Free entry on Fridays. During summer 1.6.-31.8. Open Tue-Fri and Sun 11-18, Sat 11-16. Exceptions in opening times during the holidays. Further information about opening hours is available at: www.craftmuseum.fi/aukiolo.htm#poikkeavat_aukioloajat