7.9.2019–5.1.2020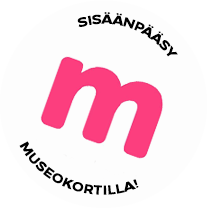 Exhibition
Silhouettes and Shadows
Kerava Art Museum's exhibition leads us to the intriguing world of light and shadows.
Emil Cedercreutz | Saara Ekström & Thom Vink | Axel Gallén | Sasha Huber & Petri Saarikko | Johanna Ilvessalo | Ulla Jokisalo | Anu Kauhaniemi | William Kentridge | Andreas Kocks | Katri Kuparinen | Lotte Reiniger | Randal Thurston | Heike Weber
Silhouettes may be created in any visual artistic media, but were first used to describe pieces of cut paper. Cutting portraits, generally in profile, from black card became popular in the mid-18th century, and travelling silhouette artists continued to work at state fairs into the 20th century. These historical roots are represented by the Finnish sculptor Emil Cedercreutz (1879−1949) and the German Lotte Reiniger (1899−1981), one of the great pioneers of shadow animation.
In this exhibition, the pioneers of silhouette art are joined by a group of contemporary artists who paint, staple, create installations, or use silhouette cutting techniques to create their art. Their themes relate to space, time, and memory, such as the installations by Ulla Jokisalo and American Randal Thurston – or take up political questions like Sasha Huber and the South African William Kentridge.
Many of the works have been created on the spot, and spatiality is naturally one of their dimensions. The "Elephant's Breath", by the German artist Andreas Kocks, spreads through the exhibition space like a cloud, while his compatriot Heike Weber surrounds us in a dense thicket. Paper cut-outs by Katri Kuparinen and the collaborative work by Saara Ekström & Thom Wink depict nature – and the consequences of human actions.
Just before the exhibition opened, we were able to include silhouette art by the 13-year old Axel Gallén (1865−1931), later known as Akseli Gallen-Kallela, one of the leading artists of Finnish National Romanticism. The public has also had the possibility to submit their personal silhouettes to the exhibition.

Share this with your friends!

Print version
Voit ostaa Museokortin tästä museokohteesta tai verkosta
Museum contact details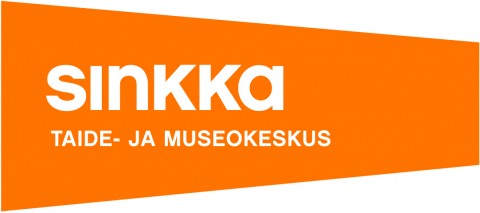 Art and Museum Centre Sinkka
Kultasepänkatu 2, 04250 Kerava (sisäänkäynti Sampolankadun puolella)
040 318 4300
Admission fees
6/4/0€
Payment methods
Käteinen, pankki- ja luottokortit, Museokortti, Smartum-kulttuurisetelit.
Opening hours
| | |
| --- | --- |
| Mon | Closed |
| Tue | 11:00-18:00 |
| Wed | 12:00-19:00 |
| Thu | 11:00-18:00 |
| Fri | 11:00-18:00 |
| Sat | 11:00-17:00 |
| Sun | 11:00-17:00 |
Museum exhibitions
Museum events