Museum of Finnish Architecture
5.12.2018–24.2.2019 NÄYTTELY/TAPAHTUMA PÄÄTTYNYT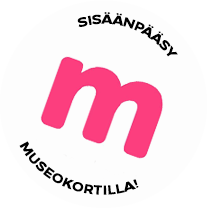 Exhibition
A Century of Hospitals – Paatela Architects
The Museum of Finnish Architecture will host an exhibition featuring the work of the Paatela family. The story of the Paatela family is an unusual one, offering a rare example of a family-run firm that has been active for over a century. The firm is known especially for its accomplishments in hospital architecture.

The story of the Paatela family is an unusual one, offering a rare example of a family-run architectural office that has been active for over a century.
The firm was founded in 1918 by brothers Jussi and Toivo Paatela. Jussi Paatela was a highly versatile architect and professor of architecture. During the 1920s and 1930s, the firm was commissioned to design banks and office buildings, notably also Tampere's original city library. Their main architectural landmarks of this period also included Helsinki University's anatomy department and the former forestry department (Metsätalo), as well as a number of sanatoriums that were built around the country.

Rapid advances in medicine and technology in the 1920s and 1930 created the need for specialized skills in architectural planning. New medical procedures imposed more rigorous requirements on the technical design and layout of hospital buildings, which were subject to detailed specifications. The Paatela firm seized the opportunities offered by this new trend and began specializing in hospital design as early as the 1920s. The Women's Hospital designed by Jussi Paatela in 1934 was among the first buildings constructed on the modern Meilahti hospital campus. The firm's growing reputation as leading experts witnessed a steady stream of commissions for hospitals all over Finland and also abroad.

The work of the firm was carried on by the next generation, Veli & Kaija Paatela and Jaakko & Eva Paatela, who continued specializing in hospital architecture from the 1950s to the mid-1980s, a period adding many interesting new layers to the history of Finnish hospital architecture. A variety of buildings by Paatela Architects dating from different periods can be found on the Meilahti campus. As recognized experts in their field, the Paatela firm were sought after experts and consultants involved in many projects abroad.

The Museum of Finnish Architecture pays tribute to Paatela Architects' long-term contribution to the evolution of Finnish hospital architecture by presenting a series of their key projects in Finland, along with a sample of their international exports. The exhibition was curated by our Head of Research, Juhana Lahti and our Head of Archives Elina Standertskjöld, with expert input from architect Mikael Paatela. The Paatela family donated the firm's archives to our museum in 2014. This significant donation comprises original drawings, scale models and – for the first time ever in such a collection – digital material.
Share this with your friends!

Print version
Voit ostaa Museokortin tästä museokohteesta tai verkosta
Museum contact details

Museum of Finnish Architecture
Kasarmikatu 24, 00130 Helsinki
+358 45 7731 0474
Admission fees
10/5/0 €. Yhteislippu Designmuseon kanssa 12 €. Museokortti.
Payment methods
Käteinen, useimmat luotto- ja debit-kortit.
Opening hours
| | |
| --- | --- |
| Mon | Closed |
| Tue | 11:00-18:00 |
| Wed | 11:00-20:00 |
| Thu | 11:00-18:00 |
| Fri | 11:00-18:00 |
| Sat | 11:00-18:00 |
| Sun | 11:00-18:00 |