Poikilo-museums, Kouvola Art Museum and Kouvola City Museum
1.2.2018–6.5.2018 NÄYTTELY/TAPAHTUMA PÄÄTTYNYT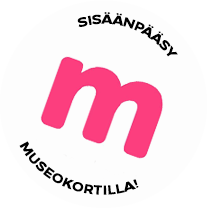 Exhibition
Mielen alkemiaa, Jaana Partanen ja Pa-La-tiimi
Harry Potter layer, Matrix layer ja Avatar layer

Jaana Partasen Mielen alkemiaa -näyttelykokonaisuus tutkii mielen salaisuuksia: mielen ja intuition mahdollisuuksia, teknologian ja inhimillisyyden suhdetta, virtuaalisuutta ja illuusioita, sekä luonnon kätkettyjä voimavaroja ja ihmisen suhdetta niihin.
Kiehtovan, runollisen kuvakerronnan taustalla on vuosia tiukkaa tutkimusta, asiantuntijoiden haastatteluja ja laajaa lähdeaineiston kartoitusta. Katsojan mieleen nostetaan kysymyksiä unen merkityksestä, mielen ja kehon yhteydestä, eläinten, ihmisten ja kasvien viestinnästä, salaisuuksista, jotka eivät vielä ole auenneet, mutta joita ihmiskunta parhaillaan tutkii.
Teokset koostuvat moniaistisista osista, kuvista, äänistä, liikkeestä ja mielikuvitusta ruokkivista illuusioista.

Share this with your friends!

Print version
Museum contact details

Poikilo-museums, Kouvola Art Museum and Kouvola City Museum
Varuskuntakatu 11, 45100 Kouvola
020 615 5297
Admission fees
Yksi museo 7/5/0 €
Molemmat museot 11/8/0 €
Alle 18-vuotiaat vapaa pääsy
Payment methods
käteinen, yleisimmät pankki- ja luottokortit. Tyky-kuntosetelit.
Opening hours
| | |
| --- | --- |
| Mon | Closed |
| Tue | 11:00-18:00 |
| Wed | 11:00-18:00 |
| Thu | 11:00-18:00 |
| Fri | 11:00-18:00 |
| Sat | 12:00-17:00 |
| Sun | 12:00-17:00 |
Näyttelyn tekstit kielillä