Museum of Northern Ostrobothnia
14.9.2017–7.1.2018 NÄYTTELY/TAPAHTUMA PÄÄTTYNYT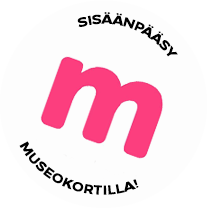 Exhibition
Kukkia ja enkeleitä - pohjoispohjalaisia koristemaalattuja huonekaluja
Pohjoispohjalaisista kansanomaista koristemaalaustaidetta esittelevä näyttely.
Näyttelyn kuratoi Marko Kasto.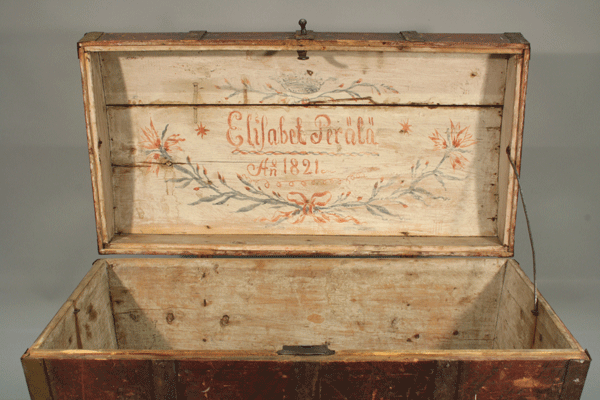 Voit ostaa Museokortin tästä museokohteesta tai verkosta
Kukkia ja enkeleitä -näyttely esittelee Pohjois-Pohjanmaalla vaikuttaneiden, kansanomaista maalausperinnettä edustaneiden taiteilijoiden töitä. Lars Gallenius, Mikael Toppelius ja Emanuel Granberg ovat tunnettuja kirkkotaiteilijoita, mutta heidän koristemaalauksia on myös arkuissa, kaappien pinnoissa ja rasioissa. Tunnettujen maalareiden ohella esitellään myös muutamia tunnistamattomien taitelijoiden töitä.
Näyttelyn nimi Kukkia ja enkeleitä kokoaa yhteen näyttelyn yhdistävät teemat. "On luontevaa ottaa aiheeksi kukat, kun puhutaan Toppeliuksesta. Niitä hän totisesti osasi maalata.", toteaa tutkija ja konservaattori Marko Kasto. "Enkelit puolustavat paikkaansa Toppeliuksen kirkkotaiteessa ja Granbergin kirkollisessa ja profaanissa tuotannossa. Näyttelyn yhteydessä esitellään Granbergilta viisi arkkumaalausta, joista kahdessa on putto tai enkeli.", jatkaa Kasto.
Share this with your friends!

Print version
Museum contact details
Museum of Northern Ostrobothnia
Ainolan puisto, 90100 Oulu
044 703 7161
Admission fees
6/4/0 €, alle 18-vuotiailla vapaa pääsy
Payment methods
käteinen, yleisimmät pankki- ja luottokortit.
Opening hours
| | |
| --- | --- |
| Mon | Closed |
| Tue | 09:00-17:00 |
| Wed | 09:00-17:00 |
| Thu | 09:00-17:00 |
| Fri | 09:00-17:00 |
| Sat | 10:00-17:00 |
| Sun | 10:00-17:00 |