Nelimarkka museum the Regional Art Museum of Southern Ostrobothnia
16.12.2017–18.2.2018 NÄYTTELY/TAPAHTUMA PÄÄTTYNYT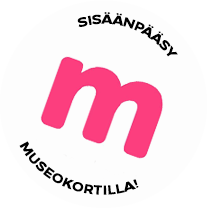 Exhibition
Heidi Katajamäki - Restless Ground
Restless Ground, the exhibition by the winner of the Young Artist of the Year in Southern Ostrobothnia 2017 competition, Heidi Katajamäki is in a way a review of her previous work and installations.
The exhibition features works completed after Katajamäki's graduation. Besides individual works, the exhibition expands literally to the Nelimarkka museum space.
Katajamäki's artistic work is based on her mind and feelings. By painting and drawing she describes what happens in her head and how she feels on the inside. "I chop my thoughts and feelings in pieces. Then I take a scoop and add one piece of feeling into one work, on one surface or canvas. My art is serial, and as a whole, the series reflects my inner period. From these compositions, I create site-specific installations for different spaces. The installation depicts the past through a single work and the present as I gather and install everything together in that particular space. Time moves on, ages evolve, feelings change. As follows, my installations disappear after an exhibition ends. Only pieces, the series of works and photographs of the whole installation remain."
As a medium, Katajamäki mostly uses charcoal and gesso. Charcoal is versatile and gives many alternatives for expression. Together with white gesso, it provides possibilities for different shades of grey. The line is the language of the work. Sometimes the line is figurative and sometimes it purely expresses feelings through abstraction. The line even spans the canvas: "My mind does not fit into one locker or between strict boundaries, but it takes over the whole space in my mind or in the installation."
Restless Ground is about being a young artist. "It is a story about me, how the life carries on, the always overflowing mind and time eternally going forward. Whatever life brings you, there will always, always be a better time."
Heidi Katajamäki (1990) was born in Seinäjoki and is currently based in Lahti. She graduated from Lahti Art Institute in 2016. She has taken part in several solo and group exhibitions and has made work for public spaces.
Share this with your friends!

Print version
Museum contact details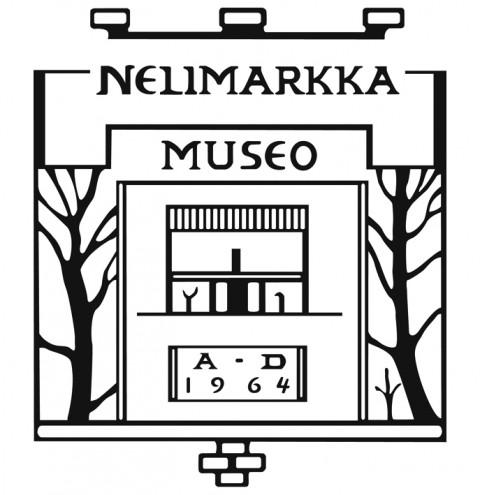 Nelimarkka museum the Regional Art Museum of Southern Ostrobothnia
Pekkolantie 115, 62900 Alajärvi
(06) 557 2129
Admission fees
6/4/0 €
Payment methods
käteinen, yleisimmät pankki- ja luottokortit.
Opening hours
| | |
| --- | --- |
| Mon | Closed |
| Tue | 11:00-17:00 |
| Wed | 11:00-17:00 |
| Thu | 11:00-17:00 |
| Fri | 11:00-17:00 |
| Sat | 12:00-16:00 |
| Sun | 12:00-17:00 |
Näyttelyn tekstit kielillä