MUSEUM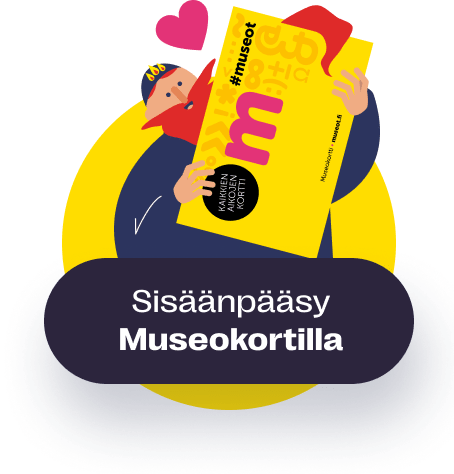 Luostarinmäki Handicrafts Museum
Vartiovuorenkatu 2,
20700 Turku

The Luostarinmäki museum block is the only complete wooden building area that survived the Great Fire of Turku in 1827. The more than 200 year old buildings stand where they originally did, and the alleys, yards, and homes of the block form an unique environment in the middle of the city.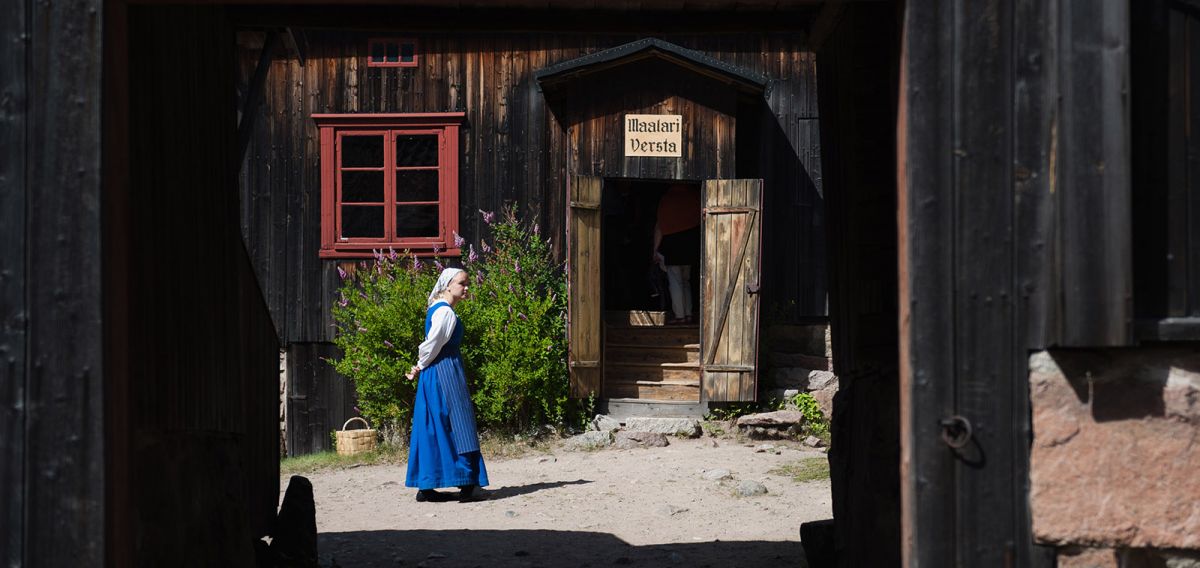 The museum tells the story of pre-industrial urban craftsmanship. Eighteen small blocks, which are artisans' dwellings and around thirty handicrafts workshops represent over 30 different trades, like a cobbler´s shop, lithographic printing shop, bookbinder´s shop etc. In the summertime craftsmen come to work in the workshops.
The buildings are in their original locations, having survived the disastrous fire of 1827.
Mail sent from the Luostarinmäki post office is hand-stamped, and the product range of the 19th century general merchant store includes popular candies packed in paper cones, for example. The Museum shop sells books, postcards, and high-quality handicrafts, from traditional wooden curdled milk dishes and fur slippers to beautiful silver jewellery. The museum also includes a cosy cafe.
NB. In accordance with the Finnish Government's decision Luostarinmäki is reopened on the 1st June 2020. Cash is not accepted for the time being.
Share this with your friends!
Museum contact details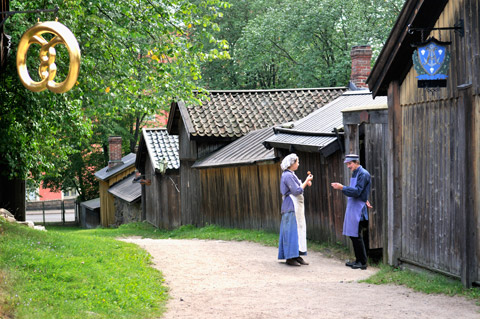 Luostarinmäki Handicrafts Museum
Vartiovuorenkatu 2, 20700 Turku

(02) 262 0350

Admission fees
8/3 €
Payment methods
Yleisimmät pankki- ja luottokortit.
Huom. käteismaksua ei toistaiseksi oteta vastaan.
Opening hours
| | |
| --- | --- |
| Mon | Closed |
| Tue | Closed |
| Wed | Closed |
| Thu | Closed |
| Fri | Closed |
| Sat | Closed |
| Sun | Closed |
Open 1.6.-31.8.2020 Mon-Sun at 10-18 / 1.-30.9.2020 Tue-Sun at 9-17 / Christmas season 28.11.2020-5.1.2021 Tue-Sun at 9-17.
Restricted accessibility:

Museon sijainti rinteessä ja epätasainen maasto hankaloittavat liikuntarajoitteisten henkilöiden liikkumista alueella. Museokauppa Hantvärkkiin, wc:hen sekä kahvila Kisälliin pääsee pyörätuoliluiskaa pitkin.
Facilities
Guided tours
During August guided tours every day at 2.30 PM.