Exhibition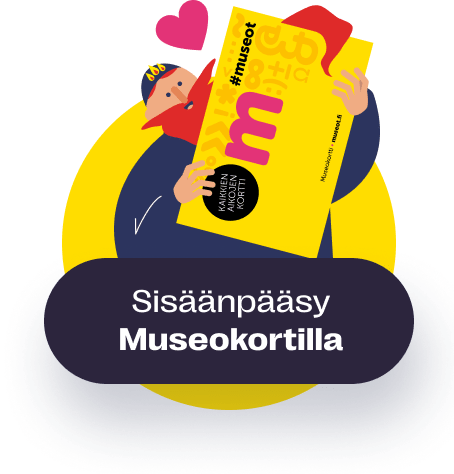 Jotain ihmeellistä liikkuu…
Jotain ihmeellistä liikkuu… -ryhmänäyttelyn teema kietoutuu aistikokemuksien, ajan, liikkeen ja vuorovaikutussuhteiden ympärille. Näyttely koostuu kineettisistä veistoksista, maalauksista, valokuvista ja videoteoksista pääosin HAMin kokoelmista.
Näyttely antaa tilaa pohdinnoille siitä, miten aistit vaikuttavat havaintoihimme ja kokemuksiimme ympäröivästä maailmasta. Osmo Valtosen hiekkapiirturit Circulografi (1983) ja Ellipsografi (1982) mittaavat tilaa ja aikaa piirtäen geometrisiä muotoja. Piirtureiden kiehtovat liikeradat ja hitaasti hiekkaan muotoutuvat viivastot muistuttavat maailmankaikkeuden toistuvista muodoista ja antavat katsojalle mahdollisuuden vaipua ajattomuuden äärelle.
Carl-Erik Strömin ja Keiji Uematsun valokuvat keskittyvät ihmisen toimintaan osana suurempaa luonnon kokonaisuutta. Strömin valokuvissa on viitteitä ihmisen läsnäolosta ja sen jälkeisestä hienovaraisesta muutoksesta maisemassa. Uematsun valokuvasarjassa Landscape (1974) näkymättömät luonnonilmiöt rinnastuvat ihmisen muokkaamaan teolliseen maisemaan. Ensisilmäyksellä näkyvin eroavaisuus kuvissa on valon ja varjon vaihtelu taivaalla. Maija Luutosen pelkistetyissä akryylimaalauksissa ihmiskäden jälki katoaa ja paljastaa puhtaan materiaalisen havainnon lisäksi jotain mikä ei ole kuvassa läsnä.
Anu Pennasen videoinstallaatio Monumentti näkymättömälle (2003) asettaa katsojan kokemaan miltä liike kaupungissa tuntuu totutusta poikkeavalla tavalla, muihin aisteihin kuin näköön turvaten. Kaupunkisuunnittelun ja arkkitehtuurin visuaalisuus korostuu sokean kulkijan vaeltaessa esteeltä toiselle, liikennevalojen ja rakennustyömaiden läpi. Leah Beefermanin videoteoksessa The Elements (2019–20) maiseman eri osat liikkuvat kuvapinnalla ja muuttavat hitaasti muotoaan kuvanmuokkauksen keinoin kohti abstraktiota. Havainnot luonnonilmiöistä kotiplaneetallamme yhdistyvät vastaaviin ilmiöihin kaukaisessa avaruudessa.
Näyttelyn taiteilijat ovat: Leah Beeferman, Maija Luutonen, Anu Pennanen, Carl-Erik Ström, Keiji Uematsu ja Osmo Valtonen.
Näyttelyn ovat kuratoineet HAMin amanuenssit Petronella Grönroos, Arttu Merimaa ja Satu Metsola

Share this with your friends!
Museum contact details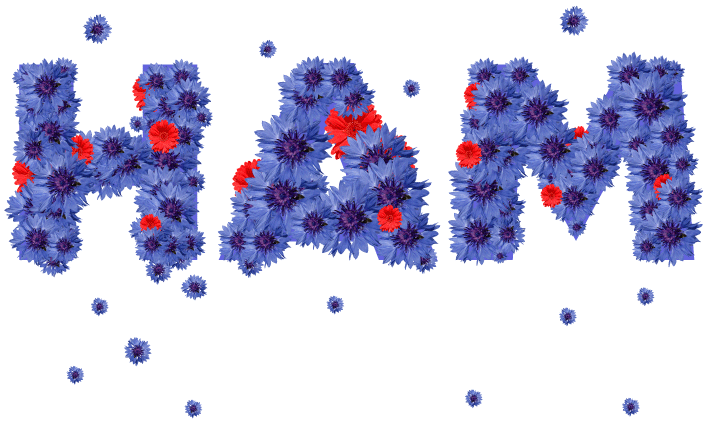 HAM Helsinki Art Museum
Eteläinen Rautatiekatu 8, Tennispalatsi 2.krs
(09) 310 87 001
Yhteydet julkisilla
Näytä reitti museolle Matkahuollon reittioppaassa
Katso reitti Matkahuollon reittioppaassa
Päämäärä:
HAM Helsinki Art Museum, Eteläinen Rautatiekatu 8, Tennispalatsi 2.krs
Admission fees
16/14/0 €
Payment methods
Käteinen, yleisimmät pankki- ja luottokortit, Smartum, Edenred, ePassi, Tyky-setelit, Virike-setelit, Eazybreak ja Mobile Pay.
Opening hours
| | |
| --- | --- |
| Mon | Closed |
| Tue | 10:00-17:30 |
| Wed | 11:30-19:00 |
| Thu | 11:30-19:00 |
| Fri | 11:30-19:00 |
| Sat | 11:30-19:00 |
| Sun | 11:30-19:00 |