Exhibition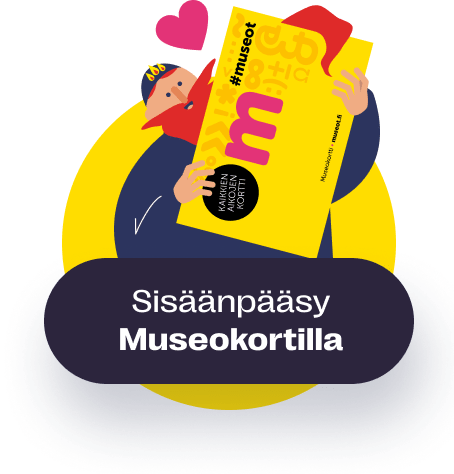 Long Live Wivi Lönn!
The Museum of Finnish Architecture offers visitors the opportunity to learn about the notable life's work of architect Wivi Lönn as well as the history of the Finnish Association of Women Architects, Architecta, which is celebrating its 80th anniversary.
Wivi Lönn celebrated her 70th birthday on May 20th 1942 at the Lallukka Artists' Home in Helsinki. The celebration was attended by 46 female architects from all over Finland, and the event was the starting point for the activities of Architecta, the Finnish Association of Women Architects. Eighty years have passed since that celebration, which in itself is worth celebrating!
The Museum of Finnish Architecture in turn celebrates both the 150th anniversary of the birth of Wivi Lönn, Finland's most important female architect, and the 80th anniversary of Architecta, with an extensive programme that will examine the work of women architects in Finland and equality issues related to their work.
/
The anniversary exhibition examines the female history of architecture, with a particular focus on Wivi Lönn's exemplary life's work.
Wivi Lönn was the first woman architect in Finland to run her own architectural firm. The Long Live Wivi Lönn! exhibition celebrates the career of the architect who broke glass ceilings and her significance for the generations of women architects who followed afterwards. Lönn's architecture and life are set within a broader societal framework and a gender-responsive history of architecture.
The exhibition also features the Finnish Association of Women Architects Architecta, which was founded on the occasion of Lönn's birthday in 1942 and whose activities continue still today. For eighty years, the world's first association of women architects has provided its members with both professional support and a platform for writing the history of Finnish women architects. The extensive archival material documenting the work of women architects, created as a result of the association's systematic recording activities, will be presented for the first time at the exhibition. Exhibition visitors are invited to a veritable banquet, to enjoy what the archive has to offer. The exhibition also includes excerpts of the development of feminist architectural thinking, from the 1970s to the present day.
The exhibition is co-curated by the Museum of Finnish Architecture staff Anna Autio (collections curator), Jutta Tynkkynen (exhibitions curator) and Marja Rautaharju (head of exhibition services), together with art historian and doctoral researcher Hanna Tyvelä. The exhibition was designed by designer Hanna Anonen.

Share this with your friends!
Museum contact details

Museum of Finnish Architecture
Kasarmikatu 24, 00130 Helsinki
+358 45 7731 0474
Yhteydet julkisilla
Näytä reitti museolle Matkahuollon reittioppaassa
Katso reitti Matkahuollon reittioppaassa
Päämäärä:
Museum of Finnish Architecture, Kasarmikatu 24, 00130 Helsinki
Admission fees
10/5/0 €. Yhteislippu Designmuseon kanssa 20 €. Museokortti.
Payment methods
Käteinen, useimmat luotto- ja debit-kortit.
Opening hours
| | |
| --- | --- |
| Mon | Closed |
| Tue | 11:00-18:00 |
| Wed | 11:00-20:00 |
| Thu | 11:00-18:00 |
| Fri | 11:00-18:00 |
| Sat | 11:00-18:00 |
| Sun | 11:00-18:00 |