Event
Taiteeni tarina - Samuli Heimonen & Elina Ruohonen
Kuvataiteilijat Samuli Heimonen ja Elina Ruohonen kertovat teoksistaan ja työskentelystään Naisia, naamioita ja villiä luontoa -näyttelyssä ke 11.11. klo 17.30 alkaen. Tilaisuus järjestetään tilanteen mukaan joko näyttelysaleissa tai kuulutuksena museosalien kaiutinjärjestelmän kautta.
Samuli Heimosen (s.1975) teoksiin ilmestyivät sudet vuonna 2015. Teosten aiheena ei kuitenkaan ole niinkään konkreettinen susi vaan mielikuva sudesta. Eläinhahmot ovat kuin peili, jolla taiteilija tarkastelee ihmisten pelkoja ja toiveita. Ne voivat myös toimia välittäjinä tunnetun ja tuntemattoman välillä Heimosen mytologisessa maailmassa.
Elina Ruohosen (s. 1970) maalauksissa eletään aikaa ilmastonmuutoksen jälkeen, jossa ihmiset ja eläimet ovat löytäneet yhteisen symbioottisen suhteen selviytyäkseen vallitsevissa olosuhteissa. Ruohonen maalaa isojen akryylilevyjen taustapuolelle ja valmis maalaus kääntyy peilikuvaksi kohti katsojaa. Vaikka Ruohosen maalaustekniikka on vaativa ja lopputulosta johdattelee usein myös sattuma, vaikuttavat kiiltäväpintaiset teokset hyvin suunnitelmallisilta ja vahvasti aikaamme kiinnittyneiltä kuvauksilta.
Naisia, naamioita ja villiä luontoa -näyttelyssä Sinkan ovat vallanneet Kerttu Horilan hauskat ja koskettavat keramiikkahahmot. Näyttelyn teokset vievät katsojat eläinten maailmaan, naisten naamiohuveihin ja satuihin, joissa kaikki ei mene niin kuin kirjoitettu on. Seurakseen Horilan veistokset ovat saaneet Samuli Heimosen, Jenni Hiltusen, Eeva Peuran ja Elina Ruohosen kiehtovia maalauksia.
Tilaisuuteen voi osallistua museon pääsymaksulla.
Seuraathan Terveyden ja hyvinvoinnin laitoksen (THL) ja Keravan kaupungin ajankohtaisia korona-ajan ohjeita ja tulethan museoon vain terveenä. Keravan kaupunki suosittelee THL:n antaman suosituksen mukaisesti kasvomaskin käyttöä kaupungin palveluissa aina, kun lähikontakteja ei voida välttää.
Share this with your friends!

Print version
Museum contact details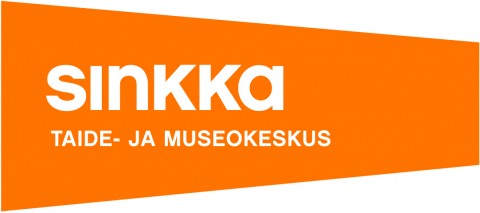 Art and Museum Centre Sinkka
Kultasepänkatu 2, 04250 Kerava (sisäänkäynti Sampolankadun puolella)
040 318 4300
Admission fees
6/4/0€
Payment methods
Käteinen, pankki- ja luottokortit, Museokortti, Smartum-kulttuurisetelit.