Exhibition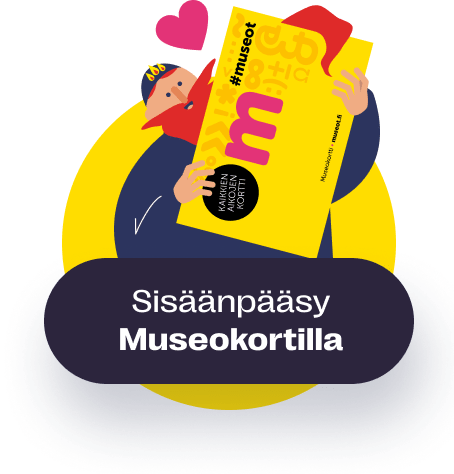 Stiina Hovi: Tulikavio – Hevosen voimalla
Stiina Hovi tutkii teoksissaan hevosen symbolisia rooleja – ja samalla vahvasti myös ihmisyyttä.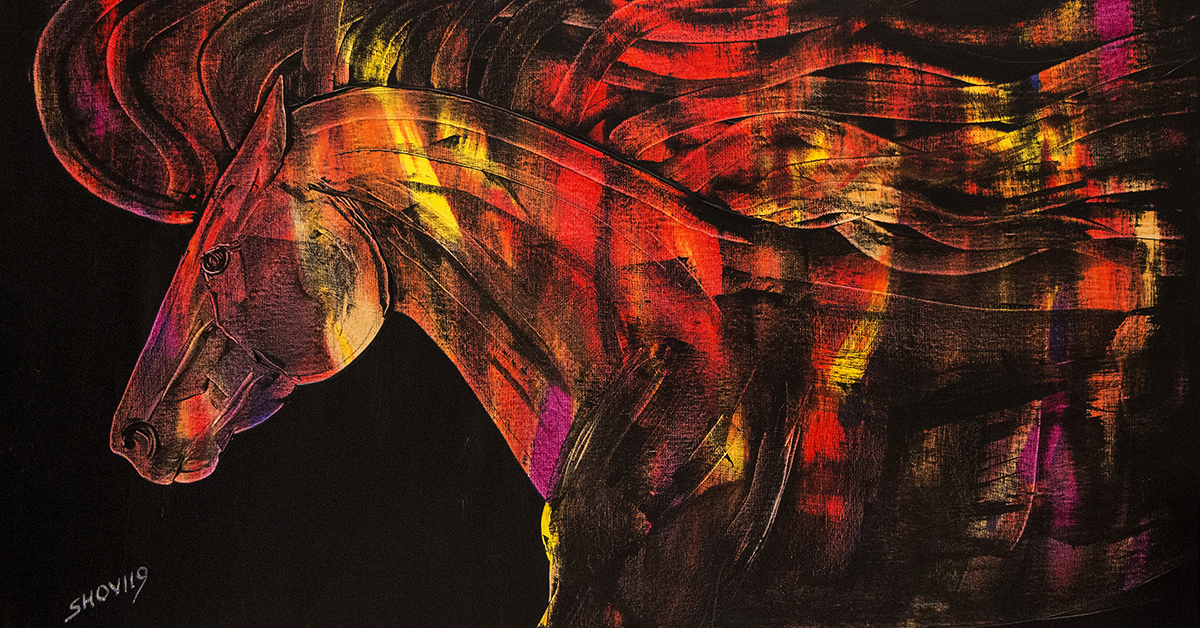 Hovin töissä hevonen on milloin taistelija, milloin orja.
"Hevonen on ilmeikäs tunteiden välittäjä: samaan aikaan vahva ja herkkä, kova ja pehmeä. Hevonen elää hetkessä, ei pohdi tulevaa eikä sure mennyttä – toisin kuin ihminen. Se riittää itselleen sellaisenaan, vaikkei riittäisi ihmiselle", pohtii Hovi. Hevonen voi myös muistuttaa ihmistä siitä, että olemme yhä osa luontoa tunteinemme, tarpeinemme ja vaistoinemme.
Hovi maalaa isosti ja käyttää paljon värejä. Tekniikan voima ja vimma välittyy myös katsojalle. Teosten vahva värimaailma ja muotojen virta tekee niistä katsojan tunnetilaan muokkautuvia. Intensiivisyydestään huolimatta Hovin työt jättävät tilaa katsojan omille heijasteille ja tulkinnoille.
Kuhunkin Hovin isokokoiseen akryylimaalaukseen liittyy myös runo, joka avaa maalauksen syntyprosessia.

Share this with your friends!

Print version
Museum contact details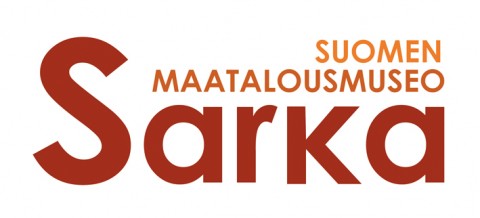 Finnish Museum of Agriculture Sarka
Vanhankirkontie 383, 32200 Loimaa
02 763 7700
Admission fees
8/6/0 €

Payment methods
Maatalousmuseon lipunmyynnissä käy maksuvälineinä käteisen ja pankkikorttien lisäksi luottokorteista Visa, Visa Electron, Mastercard ja Maestro.

Maksuvälineenä toimivat myös Smartumin Kulttuurisetelit, Virikesetelit ja Tyky-Kuntosetelit. Seteleillä voi maksaa museon pääsylippuja ja opastuksia ja ne hyväksytään maksettaessa nimellisarvostaan.
Opening hours
| | |
| --- | --- |
| Mon | Closed |
| Tue | 10:00-17:00 |
| Wed | 10:00-17:00 |
| Thu | 10:00-17:00 |
| Fri | 10:00-17:00 |
| Sat | 10:00-17:00 |
| Sun | 10:00-17:00 |
1.4.-30.9. every day 10 am – 5 pm, 1.10.-31.3. Tuesday – Sunday 10 am – 5 pm