Exhibition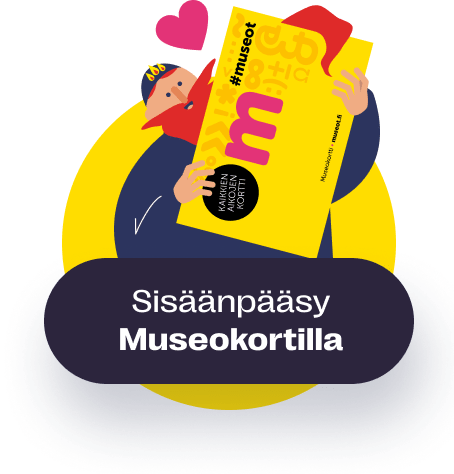 Veteraanien perintö
Alkuvuodesta 2020 avautunut Veteraanien perintö -näyttely koostuu yhdentoista paikallisen veteraanijärjestön itse tuottamista sisällöistä. Jokainen yhdistys on saanut näyttelystä oman vitriininsä, jossa se esittelee toimintaansa. Näyttely on suunniteltu pysyväksi osaksi museon omaa tarjontaa. Näyttelyn taustalla on halu tiivistää Seinäjoen museoiden ja paikallisten veteraanijärjestöjen yhteistyötä. Mukana ovat seuraavat yhdistykset:
-Etelä-Pohjanmaan Lottaperinne ry
-Etelä-Pohjanmaan Rintamanaiset ry
-Etelä-Pohjanmaan Sotaveteraanipiiri ry / Seinäjoen Sotaveteraanit ry
-Etelä-Pohjanmaan Sotilaspoikien Perinnekilta ry
-Pohjanmaan Rauhanturvaajat ry
-Pohjanmaan Rintamaveteraanit ry / Nurmon -Rintamaveteraanit ry / Seinäjoen Rintamaveteraanit ry
-Seinäjoen Sotilaspiirin Kilta ry
-Sotainvalidien Veljesliiton Etelä-Pohjanmaan piiri ry
-Suojeluskunta- ja Lotta Svärd-museon Tuki ry
-Vapaussodan ja Itsenäisyyden Etelä-Pohjanmaan Perinneyhdistys ry
-Vastuun Naiset ry

Share this with your friends!
Museum contact details

Civil Guard and Lotta Svärd Museum
Kauppakatu 17, 60100 Seinäjoki
06 416 2734
Admission fees
6/4/0 €, keskiviikkoisin vapaa pääsy.
Payment methods
Käteinen, pankkikortti, luottokortti.
Opening hours
| | |
| --- | --- |
| Mon | Closed |
| Tue | Closed |
| Wed | Closed |
| Thu | Closed |
| Fri | Closed |
| Sat | Closed |
| Sun | Closed |