15.12.2020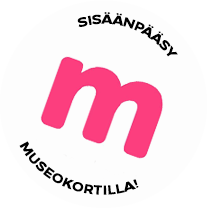 Exhibition
Kosti Koskinen – Kommentteja Kadunmiehen päiväkirjaan
Rauman taidemuseon 50-vuotisjuhlanäyttelyssä eri alojen asiantuntijat ja taiteilijat kommentoivat raumalaistaiteilija Kosti Koskisen taiteilijan vakaumusta, elämää ja työtä
Vuoden 1973 syyskuussa raumalainen taiteilija Kosti Koskinen (1905–1983) päättää aloittaa päiväkirjan. Hän toteaa syyksi yksinkertaisesti sen, että tulisi huomioineeksi mitä ajattelee. Hän oli joutunut muuttamaan pois vuokra-asunnostaan osoitteesta Kuninkaankatu 37, johon oli vuoden 1970 lopussa avattu Rauman taidemuseo. Taiteilija ikävöi vanhaa kotiaan suuresti.
Ensimmäisessä päiväkirjamerkinnässään Kosti Koskinen lainaa runoilija Novaliksen sanoja: On varmaa, että vakaumukseni voittaa äärettömästi sinä hetkenä, jona toinen siihen uskoo.
Tämän taiteilijan esittämän toiveen ympärille lähtee rakentumaan ainutlaatuinen näyttely, jonka keskiössä on hänen kirjoittamansa päiväkirja kymmenen kuukauden ajalta vuosina 1973–1974. Päiväkirja luo näkymiä Rauman kaupungin kulttuurihistoriaan, pohtii ihmisyyden ikuisia kysymyksiä ja kärsii inhimillisen elämän vastoinkäymisiä, sairauksia ja tappioita. Merkinnät paljastavat laajasti lukeneen ja syvästi empaattisen taiteilijan, joka oli vuosikymmeniä edellä aikaansa pohtiessaan ihmisen toimia suhteessa eläimiin ja ympäristöönsä.
"Kommentteja Kadunmiehen päiväkirjaan" kokoaa yhteen eri alojen asiantuntijoita ja taiteilijoita kommentoimaan Kosti Koskisen taiteilijan vakaumusta, elämää ja työtä. Näyttely avaa näkökulmia marginaalihistoriaan, taiteilijaelämän arkirealismiin ja ajankuvaan sekä monitaiteellisesti lahjakkaan Kosti Koskisen tuotantoon. Näyttely toteutuu osana Rauman Taideyhdistyksen Ars Rauma -sarjaa. Samalla se on 50 vuotta täyttävän Rauman taidemuseon juhlanäyttely.
Share this with your friends!

Print version
Voit ostaa Museokortin tästä museokohteesta tai verkosta
Museum contact details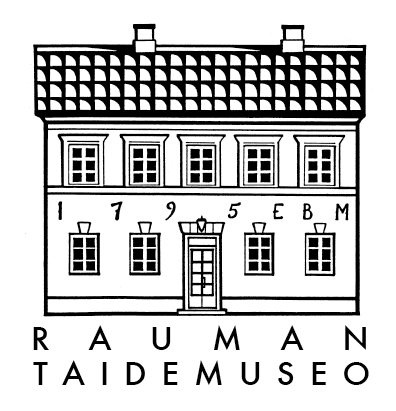 Rauma Art Museum
Kuninkaankatu 37, 26100 Rauma
(02) 822 4346
Admission fees
6/3/0 €
Payment methods
käteinen, yleisimmät pankki- ja luottokortit.
Opening hours
| | |
| --- | --- |
| Mon | Closed |
| Tue | 10:00-17:00 |
| Wed | 10:00-17:00 |
| Thu | 10:00-17:00 |
| Fri | 10:00-17:00 |
| Sat | 10:00-17:00 |
| Sun | 10:00-17:00 |
The Art Museum is closed during the change of exhibitions: 6.1.–24.1.2020, 11.5.–29.5.2020, 10.8.–28.8.2020
Poikkeusolosuhteiden vuoksi suosittelemme varmistamaan museon avautumispäivämäärän ja aukioloajat museon omilta kotisivuilta ennen museovierailua.