1.3.2020–30.9.2020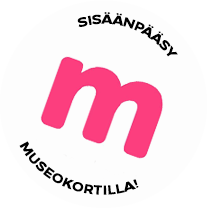 Exhibition
Suviranta Järnefeltien taiteilijakotina
Näyttely esittelee taiteilija Eero Järnefeltin perheen Järvenpäässä sijaitsevaa ateljeehuvilaa taiteessa ja kotina.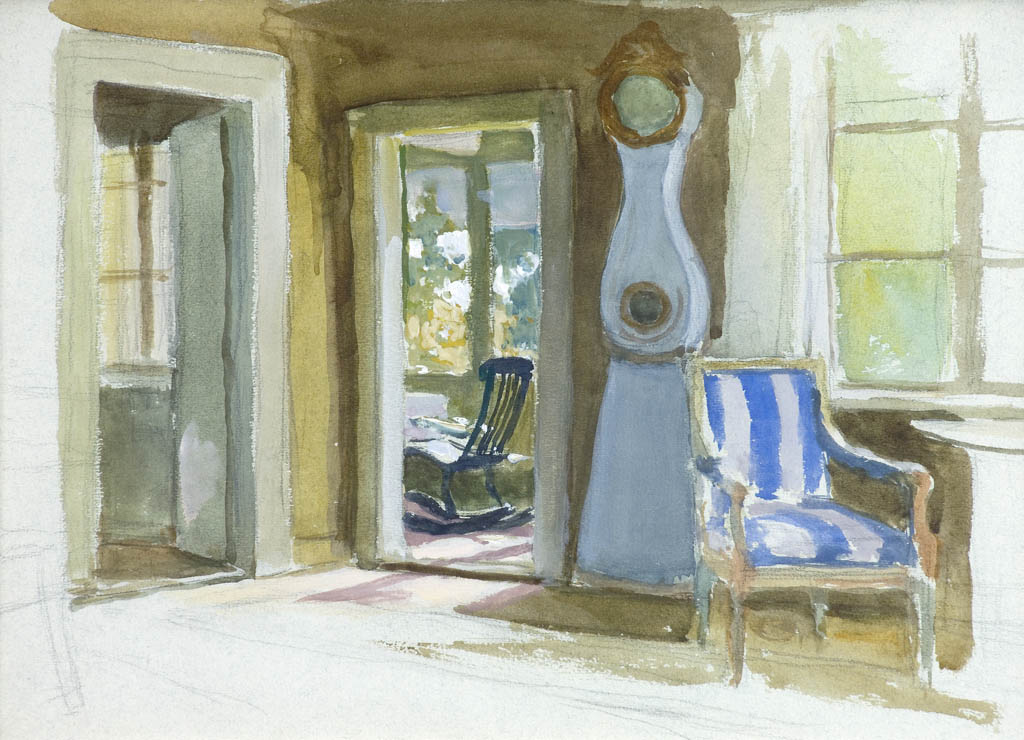 Taidemuseo avautuu jälleen 3.6. Tarkemmista yksityiskohdista tiedotetaan myöhemmin.
"Kyllä se olisi hauska, kun voisi asuskella maalla väljissä huoneissa ja olisi aikaa tarpeeksi."
Eero Järnefelt puolisolleen Saimille 25.3.1898
Eero (1863–1937) ja Saimi (1867–1944) Järnefeltin haaveet omasta kodista maaseudulla kävivät toteen, kun he ostivat Järvenpään kartanolta hevoshakana toimineen tontin Tuusulanjärven rannasta, ja rakennuttivat Suvirantana tunnetun huvilan vuosina 1900–1902. Usko Nyströmin suunnitteleman talon arkkitehtuurissa on vaikutteita kansainvälisestä art nouveu -tyylistä sekä englantilaisen Arts and Crafts -liikkeen ajatuksista, joissa koti haluttiin nähdä kokonaistaideteoksena.
Suvirannan ilme on säilynyt nykypäiviin saakka hyvin alkuperäisenä, vaikka talo on aina ollut asuttu koti. Näyttelyssä kerrotaankin taiteilijakodin 120-vuotinen historia siellä asuneiden taiteilijoiden ja perheiden kautta. Esillä on teoksia Eero Järnefeltiltä sekä hänen tyttäreltään Laura Järnefeltiltä Järvenpään taidemuseon kokoelmista ja yksityiskokoelmista. Näyttelyyn on myös tuotu Suvirannasta teoksia, joita kävijät eivät ole aiemmin päässeet näkemään.
Esiin tuodaan myös rakennuksen vaiheita ja tapettien tarinaa, viimeaikaisten tutkimusten avulla. Unohtamatta upeaa puutarhaa, yli satavuotiasta savusaunaa tai värikkäitä vieraita ja naapureita. Näyttely täydentää upeasti vierailua Suvirannassa, joka on kesäkaudella kolmesti viikossa avoinna kävijöille opastetuilla kierroksilla.
Share this with your friends!

Print version
Voit ostaa Museokortin tästä museokohteesta tai verkosta
Museum contact details
Järvenpää Art Museum
Kirjastokatu 8, 04400 Järvenpää
040 315 3881
Admission fees
7/6/4 €

Payment methods
Maksutapana käy käteinen ja yleisimmät pankki- ja luottokortit. Ryhmien laskuttaminen mahdollista.
Opening hours
| | |
| --- | --- |
| Mon | Closed |
| Tue | Closed |
| Wed | 10:00-17:00 |
| Thu | 10:00-17:00 |
| Fri | 10:00-17:00 |
| Sat | 10:00-17:00 |
| Sun | 10:00-17:00 |