Exhibition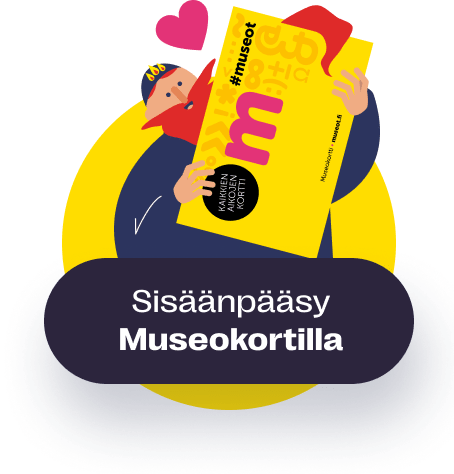 Metsän siimeksessä
Esillä on maisemamaalauksia Pekka Haloselta ja hänen aikalaistaiteilijoiltaan sekä nykytaiteilija Kim Simonssonin luontoa peilaavia veistoksia.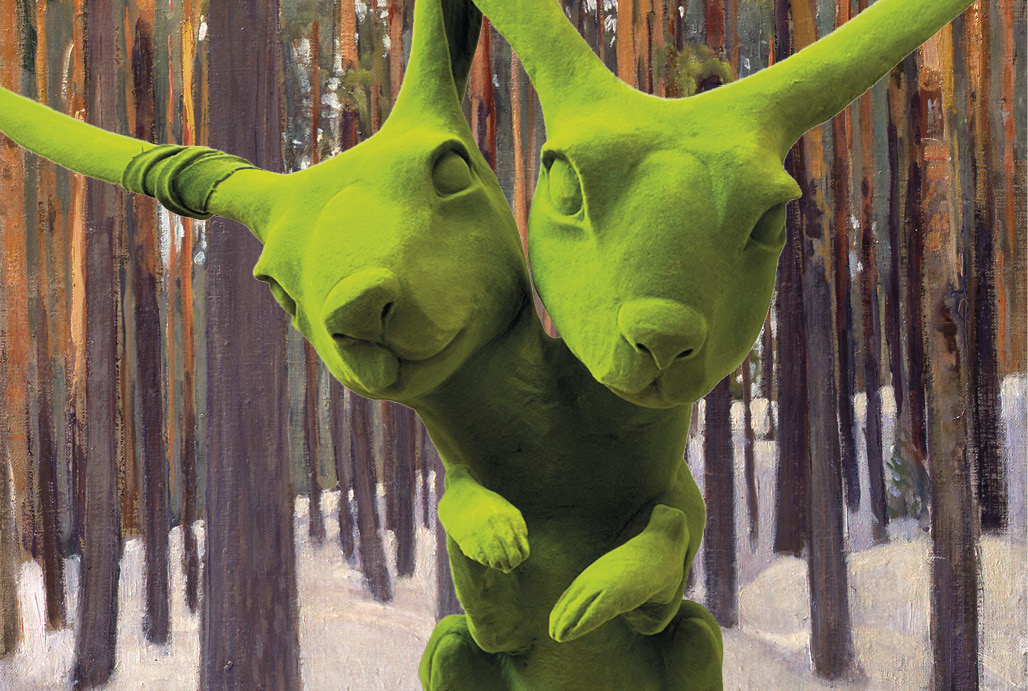 Suomalaisen sydän asuu metsässä, se saa sieltä voimaa, rauhaa ja virkistystä. Metsän tervehdyttävästä vaikutuksesta voi nauttia monin tavoin luonnossa liikkuen ja metsän anteja hyödyntäen. Luonnon voimaannuttavaa vaikutusta voi verrata taiteen vaikutukseen ihmiselle. Sydämen syke tasaantuu, rauha laskeutuu mieleen ja ihminen rentoutuu.
Luonto metsineen oli taiteilija Pekka Haloselle suuri innoituksen lähde. Halosen maisemanäkymät porautuivat ajan myötä yhä syvemmälle metsän siimekseen ja yksityiskohtien kuvaukseen, "fragmentaarisiin luontopaloihin".
"…Siinä on läpikäyvänä oikeastaan vain yksi ainoa mieliala, rauha, joka Halosen taulun edessä aina siirtyy katsojaan, nimittäin hartaus, pyhä kunnioitus luontoa kohtaan kaikissa sen eri ilmestysmuodoissa, tuo niin sanoakseni suuren yhteenkuuluvaisuuden tunne, joka niin usein Suomen luonnon keskellä tekee meidät mykiksi ja hiljaisiksi."
- Eino Leinon kirjoitus Pekka Halosen näyttelystä Helsingin Sanomissa vuonna 1907.
Halosenniemen näyttelyssä "Metsän siimeksessä" on esillä maisemamaalauksia Pekka Halosen ohella muilta aikalaistaiteilijoilta kuten Eero Järnefeltiltä, Helmi Bieseltä, Hugo Simbergiltä ja Ferdinand von Wrightiltä. Lisäksi näyttelyssä on mukana nykytaiteilija Kim Simonssonin luontoa peilaavia veistoksia.
Share this with your friends!

Print version
Museum exhibitions
Osana kulttuurikierrosta
Museum contact details

The Halosenniemi Museum
Halosenniementie 4-6, 04310 Tuusula
040 314 3466, 040 314 3469
Admission fees
8/6/2 €
Payment methods
käteinen, yleisimmät pankki- ja luottokortit.
Opening hours
| | |
| --- | --- |
| Mon | Closed |
| Tue | 12:00-17:00 |
| Wed | 12:00-17:00 |
| Thu | 12:00-17:00 |
| Fri | 12:00-17:00 |
| Sat | 12:00-17:00 |
| Sun | 12:00-17:00 |
In summer 1.5.-31.8. Mon-Sun 11-18. Changes in opening times on our webpage.