15.9.2020–29.11.2020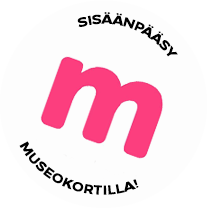 Exhibition
Metsän siimeksessä
Halosen maisemanäkymät porautuivat ajan myötä yhä syvemmälle metsän siimekseen ja yksityiskohtien kuvaukseen, "fragmentaarisiin luontopaloihin".
Suomalaisen sydän asuu metsässä, se saa sieltä voimaa, rauhaa ja virkistystä. Metsän tervehdyttävästä vaikutuksesta voi nauttia monin tavoin luonnossa liikkuen ja metsän anteja hyödyntäen. Luonto metsineen oli taiteilija Pekka Haloselle suuri innoituksen lähde. Näyttelyssä on esillä lähinnä Pekka Halosen maisemamaalauksia 1800-luvun viimeisiltä vuosilta 1930-luvulle saakka.
Share this with your friends!

Print version
Voit ostaa Museokortin tästä museokohteesta tai verkosta
Museum contact details

The Halosenniemi Museum
Halosenniementie 4-6, 04310 Tuusula
040 314 3466, 040 314 3469
Admission fees
8/6/2 €
Payment methods
käteinen, yleisimmät pankki- ja luottokortit.
Opening hours
Valtioneuvoston päätöksen mukaisesti valtion ja kuntien museot ovat suljettuina 1.6. saakka. Yksityisen ja kolmannen sektorin toimijoiden suositellaan toimivan samoin.