The Provincial Museum of Lapland
20.12.2019–22.3.2020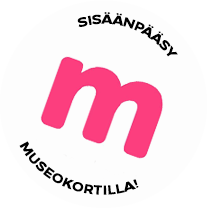 Exhibition
Congratularions Rovaniemi - 60 year-old city
The Regional Museum of Lapland celebrates 60 year-old Rovaniemi City with this small exhibition.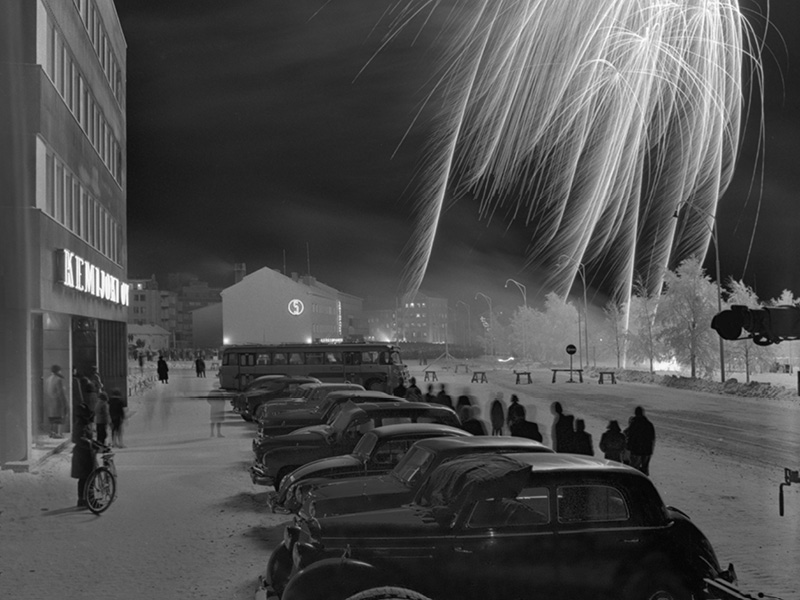 In April 1959, the board of the township of Rovaniemi proposed to President Urho Kekkonen of Finland that the township would officially become a city at the beginning of 1960. President Kekkonen signed the city charter in June and the celebrations for the coming event began to be arranged in the autumn. When the date was changing to the new year, there were celebration in the new city. The event ended with an impressive fireworks display.
***
After the Second World War, Rovaniemi was completely in ruins. The years of reconstruction was an active period in both material and non-material terms. The township was effectively rebuilt completely by the end of the 1950s. The expansion and growth of cultural affairs, the economy, traffic, social and health care institutions and schools raised the township from the ruins and ashes to become a thriving centre of the Province of Lapland. Rovaniemi became a city through a long series of developments.
The new city continued to grow throughout the 1960s. The townscape was transformed and in particular the completion of the Valajaskoski hydroelectric power plant 15 kilometres south of the city in 1960 affected the urban environment by raising water levels in the city centre and its nearby areas. The E4 highway and its bridge from 1967 significantly altered the townscape.
Along with urbanisation, apartment buildings began to be built actively in Rovaniemi. The latest example of modern town planning was the Korkalorinne housing area planned by Alvar Aalto and built in 1961. In 1966, Korkalovaaraa began to be developed as Rovaniemi's first suburban housing area where new prefabricated building element technology permitted a fast pace of building. The buildings that rose alongside new smaller wooden houses and hovels hastily built after the war underscored the immense difference between old and new architecture. There was a great contrast, for example, between the unassuming wooden houses at Sahanperä and the new urban architecture.
Rovaniemi stood out from other cities of similar size in Finland already in the 1960s because of its international character – and it still does. Tourists and travellers, visitors to meetings and conferences, international students and high-ranking state guests have been familiar sights in the townscape for decades.
The Regional Museum of Lapland congratulates 60 year-old Rovaniemi city with this small exhibition which exhibits photos and atmospheres from the 1960's.

Share this with your friends!

Print version
Voit ostaa Museokortin tästä museokohteesta tai verkosta
Museum contact details

The Provincial Museum of Lapland
Pohjoisranta 4, 96200 Rovaniemi
(016) 322 3260 / Arktikumin info
Admission fees
Pääsymaksut 2017: 12/8/5/€
Pääsymaksut 2018: 13/9/6€
Pääsymaksut 2019: 13/9/6€
Pääsymaksut 2020: 15/9/5€
Payment methods
Museokortti, yleisimmät pankki- ja luottokortit
Opening hours
| | |
| --- | --- |
| Mon | Closed |
| Tue | 10:00-18:00 |
| Wed | 10:00-18:00 |
| Thu | 10:00-18:00 |
| Fri | 10:00-18:00 |
| Sat | 10:00-18:00 |
| Sun | 10:00-18:00 |
1.9.-30.11. tue-sun 10-18 , 1.12.-31.1. daily 9-18 , 24.12. closed, 1.1.-12.1. every day 9-18, 13.1.-31.5. tue-sun 10-18, 1.6.-31.8. daily 9-18
Näyttelyn tekstit kielillä