10.10.2019–12.1.2020

Metsiemme eläimiä
Kuljimme yhdessä läpi historian.
Olimmeko unohtaneet heidät?
Olen liikkunut paljon luonnossa, ja minun ja eläinten polut ovat kohdanneet useasti.
Villieläinten kuvaaminen luonnossa on kuitenkin haastavaa. Animaatiokuvaajataustallani pidän myös studiossa väkertämisestä ja valoilla luotavasta illuusiosta.
Olin jo pidempään leikitellyt ajatuksella täytettyjen eläinten valokuvaamisesta studiossa.
Aikaisempi yhteisprojektimme, johon liittyi muotokuvasarja Lintukansan veistoksista,
sysäsi ajatukset tekemisen asteelle.
Tero Makkonen
Ilvolan väkeä - Tero Makkosen muotokuvia
Miten ne olisivat kuvassa, studiolamppujen hehkussa, omasta elinympäristöstään
irrotetussa paikassa, taustapahvin edessä? Villieläimet.
Eläintentäyttäjä teki kuolleesta eläimestä oman kokemusmaailmansa mukaisen tulkinnan, asentoineen, ilmeineen. Valitsin malleista omaan
näkemykseeni sopivimmat edustajat ja johdatin heidät studioon. Luotin kohtaamiseen, ensivaikutelmaan, valon luomaan illuusioon.
Kuvaustilanne oli harras, jopa runollinen. Emme pelänneet. Kunnioitus oli molemminpuolista.
Iso karhu - Tini Sauvon teoksia
Olen piirtänyt satueläimiä ikäni kaiken, ja enimmäkseen työkseni.
Silti – tai sen takia – uusien teosten tekeminen tätä näyttelyä varten oli haasteellista.
Miten esittäisin oman tulkintani eläimistä pukematta karhulle housuja?
Jaoin ongelman kahtia. Pienet maalaukset ovat muotokuvia Teron muotokuvista, joita käytin malleina.
Veistokset lähestyvät hahmoja pohjoisten ja yleismaailmallisten myyttien kautta.
Lumottu hirvi sulautuu metsään niin kuin unieläimet Teron videossa.
Raja - Tero Makkosen videoteos, ääni Esa Lindroos
Voinko tuntea villieläimen?
Voinko todella tuntea villieläimen?
Videoteos ihmisen halusta ymmärtää villieläimiä.
Tero Makkonen
Kuuluuko ihminen enää luontoon vai kuuluuko vielä luonto ihmisessä? Entä eläinten kuuluvuus, kuuluvatko ne vain luontoon vai myös ihmiselle?
Esa Lindroos

Tiedustelut: Tero Makkonen p. 040 5663969 sähköposti: tero@teromakkonen.fi
Share this with your friends!

Print version
Voit ostaa Museokortin tästä museokohteesta tai verkosta
Museum contact details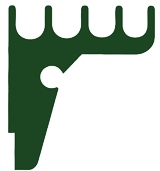 The Hunting Museum of Finland
Tehtaankatu 23 A, 11910 Riihimäki
(019) 722 294
Admission fees
7/4/3/0 €
Payment methods
Käteinen, yleiseimmät pankki- ja luottokortit. Smartum-setelit.
Opening hours
| | |
| --- | --- |
| Mon | Closed |
| Tue | 10:00-16:00 |
| Wed | 10:00-16:00 |
| Thu | 10:00-16:00 |
| Fri | 10:00-16:00 |
| Sat | 10:00-16:00 |
| Sun | 10:00-16:00 |
1.9. - 31.12. Tue-Sun 10-16, 16.5. - 31.8. Tue-Sun 10-17, Mondays closed.