EMMA - Espoo Museum of Modern Art
23.9.2020–10.1.2021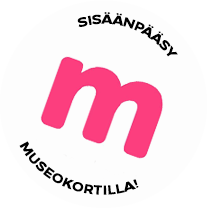 Exhibition
Elmgreen & Dragset
In Autumn 2020, Elmgreen & Dragset will create a site-specific installation for their exhibition at EMMA, accompanied by a selection of their iconic artworks.
The exhibition marks the world-famous artist duo's Finnish premiere – and at the same time – the 25th anniversary of their collaboration, which has repeatedly challenged the conventions of the art world, in a subversive, yet playful manner.
Share this with your friends!

Print version
Museum contact details

EMMA - Espoo Museum of Modern Art
Ahertajantie 5, 02100 Espoo
043 827 0941
Admission fees
12/10/0 €
Payment methods
Näyttelykeskus WeeGee hyväksyy maksuvälineeksi Smartumin Kulttuurisetelit, Smartumin Saldo-kortin, Edenredin Virikesetelit, Ticket Mind&Body, Ticket Duo -kortit, ePassin ja Eazybreakin.

Opening hours
Valtioneuvoston päätöksen mukaisesti valtion ja kuntien museot ovat suljettuina 13. huhtikuuta saakka. Yksityisen ja kolmannen sektorin toimijoiden suositellaan toimivan samoin.