EMMA - Espoo Museum of Modern Art
27.5.2020–23.8.2020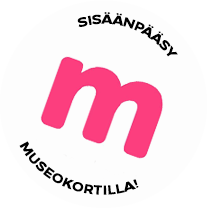 Exhibition
Aaron Heino
In summer 2020, EMMA will feature a solo exhibition by sculptor Aaron Heino (b. 1977), who has been awarded The Fine Arts Academy of Finland Prize in 2019.
The tradition of modern Finnish sculpture and design manifests itself, in particular, as influences drawn from free and organic shapes of nature. Heino's oeuvre is, however, a version rooted firmly in the current moment: a futuristic, finished surface combined with a shape that evokes virtual and winding, yet fascinating 3D imagery. The result is a recognisable and unique aesthetic, a fresh outlook on tradition and a strong artistic expression that is tied strongly to the spirit of the age.
The prize is awarded by The Fine Arts Academy of Finland every second year. The prize consists of EUR 25.000, an exhibition at EMMA and an artist publication. Previous recipients of the prize are Tuomas A. Laitinen, Camilla Vuorenmaa and Outi Pieski.
Share this with your friends!

Print version
Museum contact details

EMMA - Espoo Museum of Modern Art
Ahertajantie 5, 02100 Espoo
043 827 0941
Admission fees
12/10/0 €
Payment methods
Näyttelykeskus WeeGee hyväksyy maksuvälineeksi Smartumin Kulttuurisetelit, Smartumin Saldo-kortin, Edenredin Virikesetelit, Ticket Mind&Body, Ticket Duo -kortit, ePassin ja Eazybreakin.

Opening hours
Valtioneuvoston päätöksen mukaisesti valtion ja kuntien museot ovat suljettuina 13. huhtikuuta saakka. Yksityisen ja kolmannen sektorin toimijoiden suositellaan toimivan samoin.