EMMA - Espoo Museum of Modern Art
17.2.2021–18.4.2021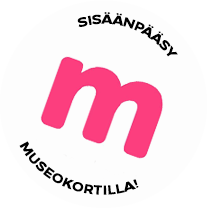 Exhibition
Aaron Heino
The solo exhibition of sculptor Aaron Heino (b. 1977), recipient of the Fine Arts Academy of Finland Prize in 2019, will be featured at EMMA in winter 2021.
Heino's dynamic sculptures play on the tension between the masculine and feminine utilizing pop art idiom. In his works, classical materials of sculpture, such as marble and granite are combined with steel, glass fibre and painted aluminium in fascinating encounters. The exhibition featured at EMMA consists primarily of the artist's new sculptures.
The prize is awarded by The Fine Arts Academy of Finland every second year. The prize consists of an award, an exhibition at EMMA and an artist publication. Previous recipients of the prize are Tuomas A. Laitinen, Camilla Vuorenmaa and Outi Pieski.
Share this with your friends!

Print version
Museum contact details

EMMA - Espoo Museum of Modern Art
Ahertajantie 5, 02100 Espoo
043 827 0941
Admission fees
12/10/0 €
Payment methods
Näyttelykeskus WeeGee hyväksyy maksuvälineeksi Smartumin Kulttuurisetelit, Smartumin Saldo-kortin, Edenredin Virikesetelit, Ticket Mind&Body, Ticket Duo -kortit, ePassin ja Eazybreakin.

Opening hours
| | |
| --- | --- |
| Mon | Closed |
| Tue | 11:00-17:00 |
| Wed | 11:00-19:00 |
| Thu | 11:00-19:00 |
| Fri | 11:00-19:00 |
| Sat | 11:00-17:00 |
| Sun | 11:00-17:00 |
Free entrance on Fridays from 5 p.m. to 7 p.m. Information for open hours on public holidays on EMMA's webpage.
Poikkeusolosuhteiden vuoksi suosittelemme varmistamaan museon avautumispäivämäärän ja aukioloajat museon omilta kotisivuilta ennen museovierailua.