7.6.2019–15.9.2019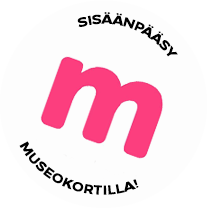 Exhibition
Jenni Yppärilä: Long live
Jenni Yppärilä creates art that blurs the line between painting and sculpture. In her three-dimensional paintings, she documents the built environment and places with a perceived significance.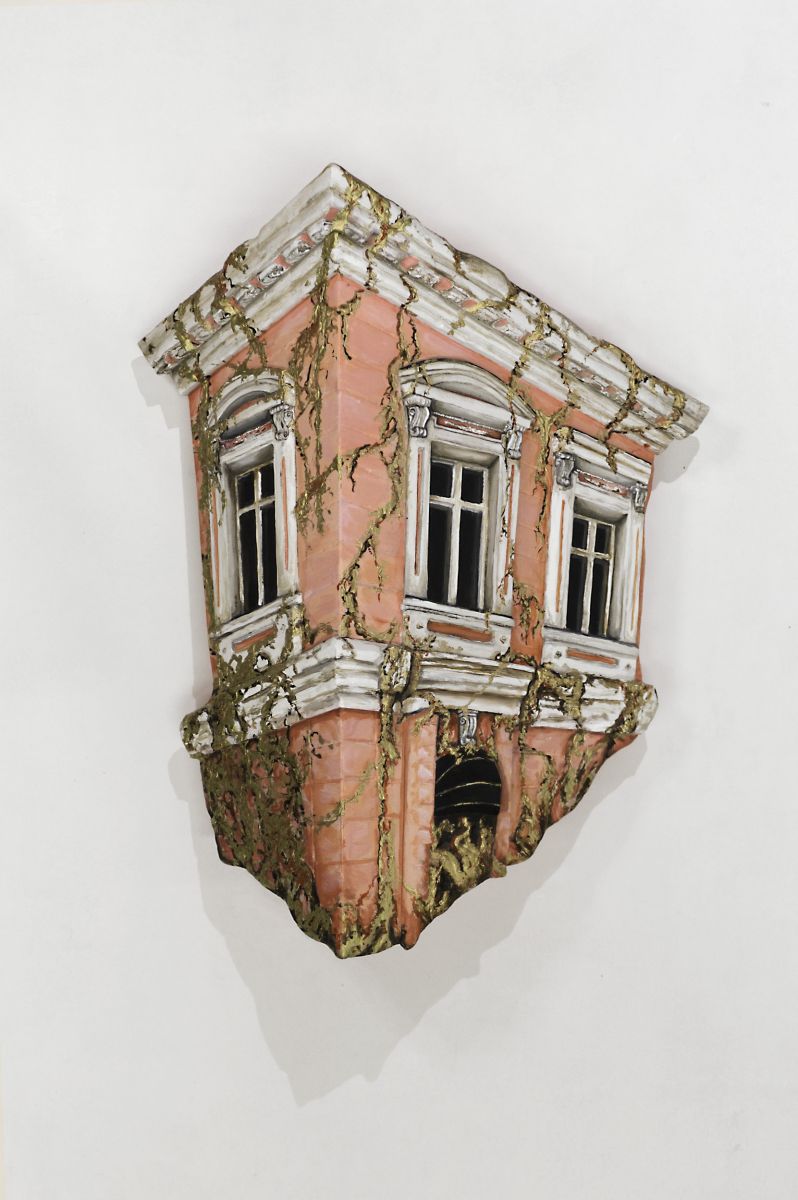 Her interest is primarily sociological: the buildings reflect lived history and the present moment, the values and changes in society, and the social environment of individuals.
Long Live depicts imaginary and partly real buildings in Turku. Identifiable structures include Dynamo, the National Insurance Institute, and City Library. The paintings are not direct likenesses – as an artist, Yppärilä does not aim for precise documentation being concerned instead with different levels of depiction. Her use of artistic freedom in the paintings includes changes in scale and the appearance of tags, graffiti, strange vege-tation and rhizomes on the walls of the buildings. Dissociated from their context, the distorted buildings seem almost human, transformed from pictures of places into portraits of society and its inhabitants.
Prior to the painting process, Yppärilä collects materials, conducts background research and photographs the buildings in situ. She has a fondness for dilapidated buildings with a sense of a past. Yppärilä finds the buildings for her work both in rural areas and in cities. Over the years, she has been inspired by buildings in Tampere, Oulu, Mänttä, Viipuri, Berlin and New York. Sometimes the buildings or their functioning ends soon after she has completed the painting. Long Live is a celebration and a wish for a long life.
Jenni Yppärilä (b. 1980, Oulainen) is a visual artist who graduated from Aalto University in 2010. She lives and works in Helsinki. Yppärilä has been depicting the built environment in Finland in the form of three-dimensional paintings since 2012. In Turku, Yppärilä has previously shown her work at Galleria Å in 2018. She has work in the collections of Kiasma, Oulu Art Museum, Pori Art Museum and Tampere Art Museum.
This exhibition is generously supported by the Alfred Kordelin Foundation, the Finnish Cultural Foundation, and the Ministry of Education and Culture.
Share this with your friends!

Print version
Voit ostaa Museokortin tästä museokohteesta tai verkosta
Museum contact details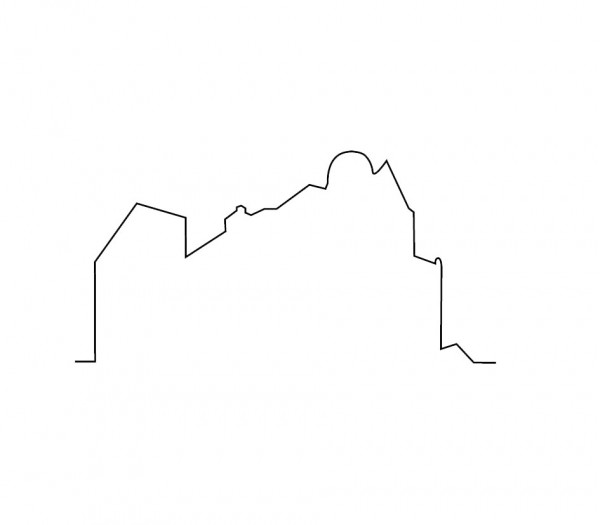 Turku Art Museum
Aurakatu 26, 20100 Turku
(02) 262 7100
Admission fees
9/6/0 €

Erikoisnäyttelyiden aikana korotettu lipunhinta:
Imogen Cunnigham 7.6.-15.9.2019
liput 10/6/0 €

Emil Nolde 4.10.2019-5.1.2020
liput 12/6/0€


Payment methods
Smartum-kulttuuriseteli, Virikeseteli, TYKY Kuntoseteli+ ja Museokortti.
Opening hours
| | |
| --- | --- |
| Mon | Closed |
| Tue | 11:00-19:00 |
| Wed | 11:00-19:00 |
| Thu | 11:00-19:00 |
| Fri | 11:00-19:00 |
| Sat | 11:00-17:00 |
| Sun | 11:00-17:00 |
http://www.turuntaidemuseo.fi/en/opening_hours_tickets/