16.5.2019–29.9.2019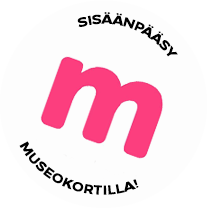 Exhibition
Majavanlastuja - Hannu Nevalaisen valokuvia
Hannu Nevalaisen hämmästyttäviä otoksia majavien elämästä.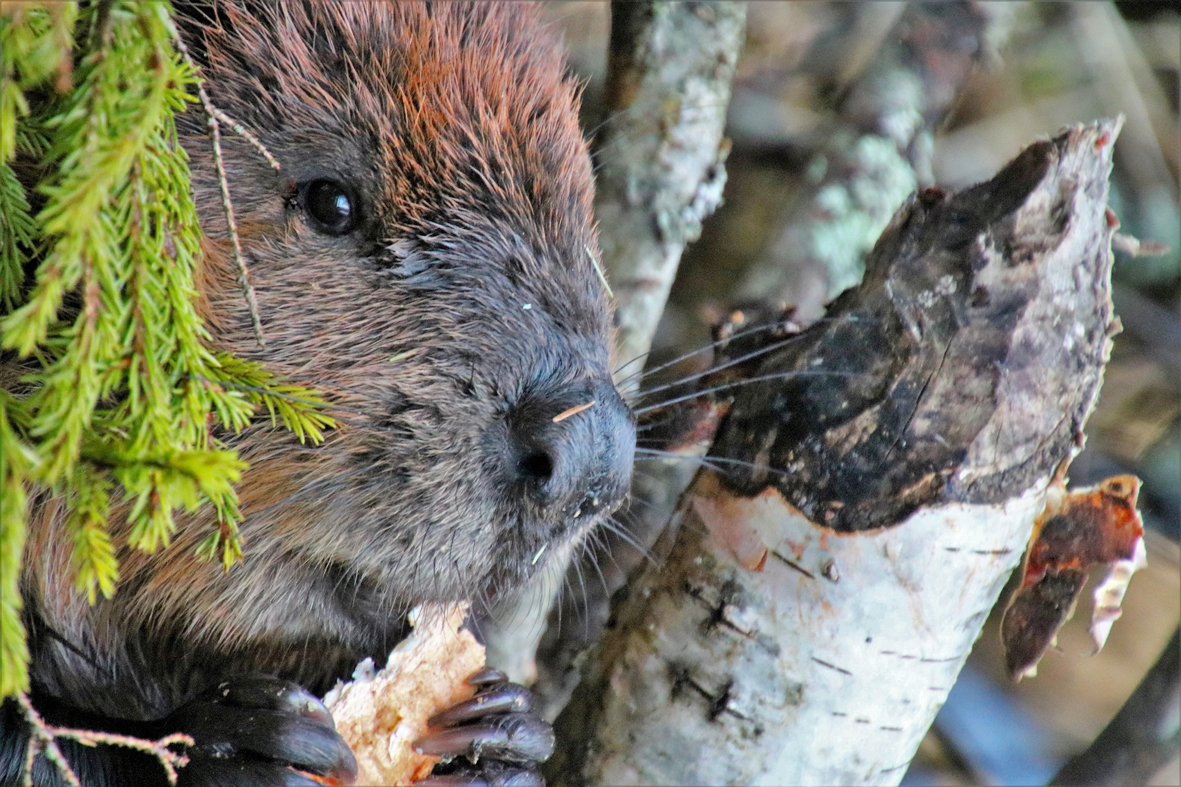 Hannu Nevalainen ja vaimonsa Piitu Loppi-Nevalainen ovat seuranneet majavia tietyn lammen ympäristössä jo kymmenen vuoden ajan. Tuona aikana majavista on tullut paitsi säännöllinen valokuvauskohde, myös vanhoja tuttavia, joiden luona käydään kuin kylästelemässä. Majavakuvien ohella kameran etsimeen on tarttunut myös muita ympäristön eläimiä ilveksestä hirveen. Näin Piitu Loppi-Nevalainen kuvaa ensikohtaamista majavien kanssa ja siitä alkanutta ajanjaksoa:
"Liekö Suomessa monta paikkaa missä eivät olisi majavat joskus eläneet tai ainakin ohi kulkeneet. Majavilla on Suomessa pitkä historia ja niiden olemassaolo aiheuttaa nykyäänkin keskustelua puolesta ja vastaan. Merenrannoilla ja peltoaukeilla majavat eivät viihdy, mutta lampien, purojen, jokien ja järvien läheisyydessä on aina mahdollisuus osua majavien elinalueelle. Me törmäsimme ensimmäisen kerran majavaan vuonna 2009. Puolukkaretki pienen lammen rantametsikössä keskeytyi, kun majava lämäytti häntäänsä veden pintaan, ja sai kaiken huomiomme siitä hetkestä."
"Olemme lahtelainen pariskunta. Majava on tuonut luonnossa liikkumiseemme uuden tavoitteellisemman näkökulman. Halusimme seurata saman majavaperheen arkea pidempään, ja se on onnistunut usean vuoden ajan, vaikka majavat aina välillä muuttavat uuteen paikkaan. Luonto on antanut kokea ja kohdata paljon enemmän kuin ensimmäisen majavan näkeminen ennakoi. Valokuvaus on muuttunut harrastukseksi. Uteliaisuus ymmärtää mitä ja miksi, saa meidät lähtemään, kamera ja kiikari mukana eväiden kanssa luontoon ja majavien maille yhä uudelleen. Vuodenaikojen vaihtelu, huono tai hyvä sää, kaikki metsän eläimet, ihmisten suhtautuminen metsään ja sen eläimiin, valokuvaamisen haasteet, ajankäytön ajoittainen rajoitteisuus, kärsivällisyys ja kylmät varpaat….nämä ovat niitä kuvien ja tarinoiden taustavoimia.
Tervetuloa Majavalammelle. Valokuvista toivomme välittyvän tarinoita ja tunnelmia, joita avoimin silmin voi luonnossa liikkuessa kokea."
Share this with your friends!

Print version
Voit ostaa Museokortin tästä museokohteesta tai verkosta
Museum contact details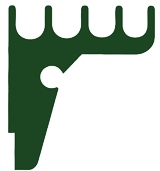 The Hunting Museum of Finland
Tehtaankatu 23 A, 11910 Riihimäki
(019) 722 294
Admission fees
7/4/3/0 €
Payment methods
Käteinen, yleiseimmät pankki- ja luottokortit. Smartum-setelit.
Opening hours
| | |
| --- | --- |
| Mon | Closed |
| Tue | 10:00-16:00 |
| Wed | 10:00-16:00 |
| Thu | 10:00-16:00 |
| Fri | 10:00-16:00 |
| Sat | 10:00-16:00 |
| Sun | 10:00-16:00 |
1.9. - 31.12. Tue-Sun 10-16, 16.5. - 31.8. Tue-Sun 10-17, Mondays closed.