Finnish Museum of Agriculture Sarka
4.3.2019–28.4.2019 NÄYTTELY/TAPAHTUMA PÄÄTTYNYT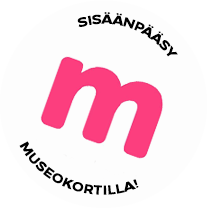 Exhibition
Loimaan järvet ja lammet
Loimaan työväenopiston luontokuvauskurssin satoa esillä museon ravintolasalissa
Suomen maatalousmuseo Saran ravintolasalissa on maaliskuusta huhtikuun loppuun esillä Loimaan työväenopiston luontovalokuvakurssin satoa. Kurssin kuvauskohteena olivat Loimaan järvet ja lammet. Syksyisen luonnon hiljaisuus ja rauha ovat näyttelyn kuvissa pääosassa. Otoksiin on tallentunut tunnelmallisia järvimaisemia, joita värittävät milloin syksyn ruska, auringon lasku ja taivaan sini.
Kuvia on kaikkiaan 11 järvestä ja lammesta. Lammista kuvattavaksi valikoituivat ne, joilla on kartassa nimet. Kurssilaiset valitsivat näyttelyyn kurssilla näppäämistään otoksista kukin yhden. Kurssin opettajana toimi Erkki Kallio.
Share this with your friends!

Print version
Voit ostaa Museokortin tästä museokohteesta tai verkosta
Museum contact details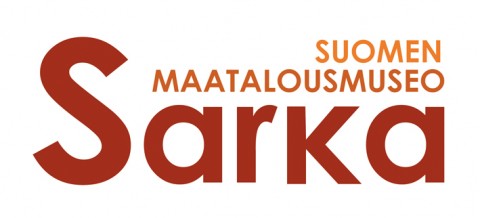 Finnish Museum of Agriculture Sarka
Vanhankirkontie 383, 32200 Loimaa
02 763 7700
Admission fees
8/6/0 €

Payment methods
Maatalousmuseon lipunmyynnissä käy maksuvälineinä käteisen ja pankkikorttien lisäksi luottokorteista Visa, Visa Electron, Mastercard ja Maestro.

Maksuvälineenä toimivat myös Smartumin Kulttuurisetelit, Virikesetelit ja Tyky-Kuntosetelit. Seteleillä voi maksaa museon pääsylippuja ja opastuksia ja ne hyväksytään maksettaessa nimellisarvostaan.
Opening hours
| | |
| --- | --- |
| Mon | 10:00-17:00 |
| Tue | 10:00-17:00 |
| Wed | 10:00-17:00 |
| Thu | 10:00-17:00 |
| Fri | 10:00-17:00 |
| Sat | 10:00-17:00 |
| Sun | 10:00-17:00 |
1.4.-30.9. every day 10 am – 5 pm, 1.10.-31.3. Tuesday – Sunday 10 am – 5 pm