8.2.2019–31.3.2019 NÄYTTELY/TAPAHTUMA PÄÄTTYNYT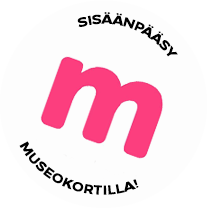 Exhibition
Anna Reivilä: Nomad
The title of the exhibition, Nomad, signifies a wanderer with no fixed abode, but it also refers to photographer Anna Reivilä's work process.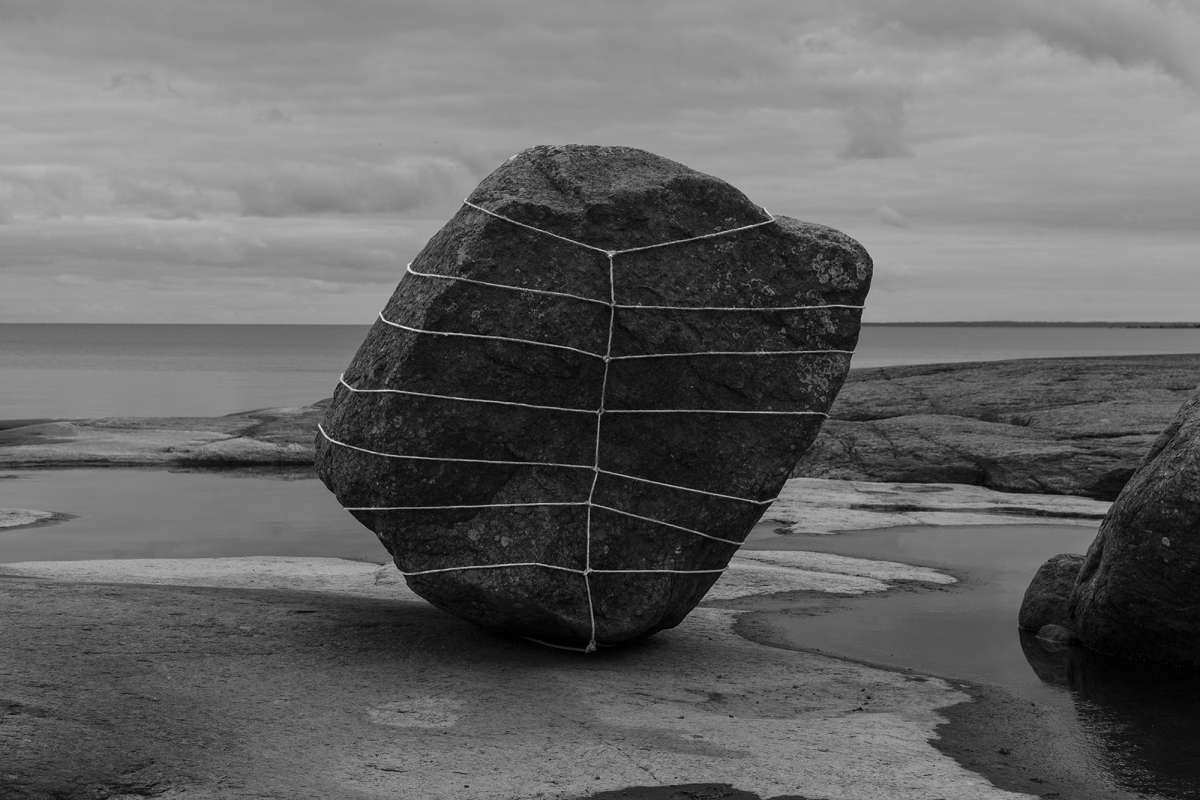 The black-and-white images are the result of weeks-long stays in uninhabited regions. In the show, the works continue the journey that began with the artist's shooting expeditions.
Reivilä explores the relationship between humanity and nature by combining photographic, sculptural and performative elements in her works. The images in the Bond series depict natural objects bound up with ropes in a landscape. The works reference the Japanese tradition of bondage in which ropes and knots symbolise the connections between humans and gods and identify a sacred place and time. Reivilä uses ropes like they were lines in a drawing. They create interactions and connections between the elements, reinterpreting the landscape. The three-dimensional drawings are physically unstable and exist only for a moment. By recording the process, the photograph becomes part of the work.
Inspired by the violence and beauty in the pictures of contemporary artist Nobuyoshi Araki, Reivilä has studied the philosophy of kinbaku, the Japanese art of bondage. The word means 'the beauty of tight binding'. It is the art of finding a subtle balance between being held together and being on the verge of breaking. Searching for the same beauty of tension in Finnish nature, Reivilä engages in a dialogue with the environment. The dialogue transforms the landscape, but also the artist's own vision of nature.
The meditative images of pristine natural elements in northern settings also reference the artist's own roots. In the pre-Christian era, stones and trees were endowed with a powerful symbolic and sacred presence. A similar, historically conscious personification of the natural world can be found in Reivilä's work.
Anna Reivilä (b. 1988, Helsinki) lives and works in Porvoo. She works with land art and photography. She graduated from Aalto University in 2018 and is a member of the so-called Helsinki School of Photography. Reivilä has mostly exhibited her work outside of Finland in international group shows, although she also has work currently on display in the Museum of Contemporary Art Kiasma in Helsinki, which has Reivilä's works in its collections.
This exhibition is generously supported by the Finnish Ministry of Education and Culture.
helsinkischool.fi/artists/anna-reivila/portfolio/bond/
Share this with your friends!

Print version
Voit ostaa Museokortin tästä museokohteesta tai verkosta
Museum contact details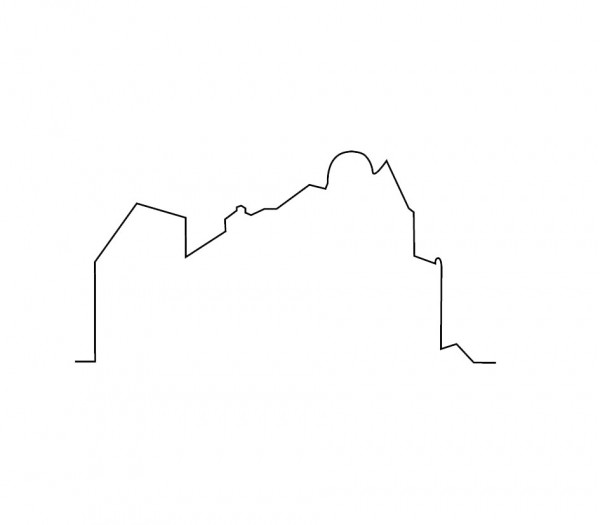 Turku Art Museum
Aurakatu 26, 20100 Turku
(02) 262 7100
Admission fees
9/6/0 €

Erikoisnäyttelyiden aikana korotettu lipunhinta:
Imogen Cunnigham 7.6.-15.9.2019
liput 10/6/0 €

Emil Nolde 4.10.2019-5.1.2020
liput 12/6/0€


Payment methods
Smartum-kulttuuriseteli, Virikeseteli, TYKY Kuntoseteli+ ja Museokortti.
Opening hours
| | |
| --- | --- |
| Mon | Closed |
| Tue | 11:00-19:00 |
| Wed | 11:00-19:00 |
| Thu | 11:00-19:00 |
| Fri | 11:00-19:00 |
| Sat | 11:00-17:00 |
| Sun | 11:00-17:00 |
http://www.turuntaidemuseo.fi/en/opening_hours_tickets/