Finnish Museum of Agriculture Sarka
27.1.2019 (13.00) NÄYTTELY/TAPAHTUMA PÄÄTTYNYT

Voit ostaa Museokortin tästä museokohteesta tai verkosta
Vuoden Sarka-sunnuntait käynnistyvät museonjohtajana vuoden vaihteessa aloittaneen FT Sami Louekarin esitelmällä. Sarka-sunnuntaina 27.1. klo 13 kuullaan esitelmä otsikolla Tuhansien laskettujen järvien maa – maatalous ja suomalainen maisema.
Suomi on tuhansien laskettujen järvien maa. Järvenlaskut olivat yksi yritys ratkaista perinteisen maatalouden ongelmia. Vilkkaimmillaan laskuja tehtiin 1800-luvun alkupuolella, mutta vuosisadan loppua kohden into alkoi hiipua. Esitelmässä pohditaan, miksi työläisiin järvenlaskuihin ryhdyttiin ja mitä niillä saavutettiin.
Sarka-sunnuntaita vietetään museolla kuun viimeisenä sunnuntaina ja ohjelmassa on monenlaista toimintaa kuten luentoja tai työpajoja. Sarka-sunnuntaina museon näyttelyihin on vapaa pääsy.
Share this with your friends!

Print version
Museum contact details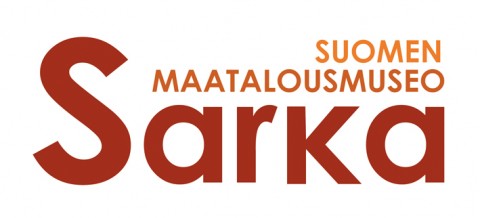 Finnish Museum of Agriculture Sarka
Vanhankirkontie 383, 32200 Loimaa
02 763 7700
Admission fees
6/4/2 €

Payment methods
Maatalousmuseon lipunmyynnissä käy maksuvälineinä käteisen ja pankkikorttien lisäksi luottokorteista Visa, Visa Electron, Mastercard ja Maestro.

Maksuvälineenä toimivat myös Smartumin Kulttuurisetelit, Virikesetelit ja Tyky-Kuntosetelit. Seteleillä voi maksaa museon pääsylippuja ja opastuksia ja ne hyväksytään maksettaessa nimellisarvostaan.
Museum exhibitions
Museum events