26.4.2019 (16-20)

Voit ostaa Museokortin tästä museokohteesta tai verkosta
Kevään ajan museon Ikkunagalleriassa on valloittavaa, suomalaista nahkaosaamista. Jos haluat oppia myös itse työstämään nahkaa, on se nyt mahdollista.
PIHKAn pienlaukkukurssilla pääset kokeilemaan nahan työstämistä ja valmistamaan ekomuodin ja DIY:n hengessä käsilaukun ammattitaitoisessa ohjauksessa.
Kurssimaksu 160 €, sisältää ohjauksen ja materiaalit. Kurssi toteutuu seitsemällä osallistujalla.
Ennakkoilmoittautuminen 12.4. mennessä PIHKAN-nettisivuilla. https://www.pihkacollection.fi/kurssit-palvelut/
Share this with your friends!

Print version
Museum contact details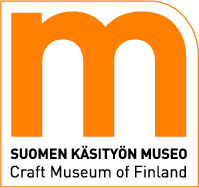 The Craft Museum of Finland
Kauppakatu 25, 40100 Jyväskylä
(014) 266 4370
Admission fees
6/3/0 €
Payment methods
visa, mastercard, museokortti, Smartum liikunta- ja kulttuuriseteli ja -saldokortti, Sportti&KulttuuriPassi, Tyky-kuntoseteli sekä Ticket Mind&Body ja Ticket Duo -kortti.